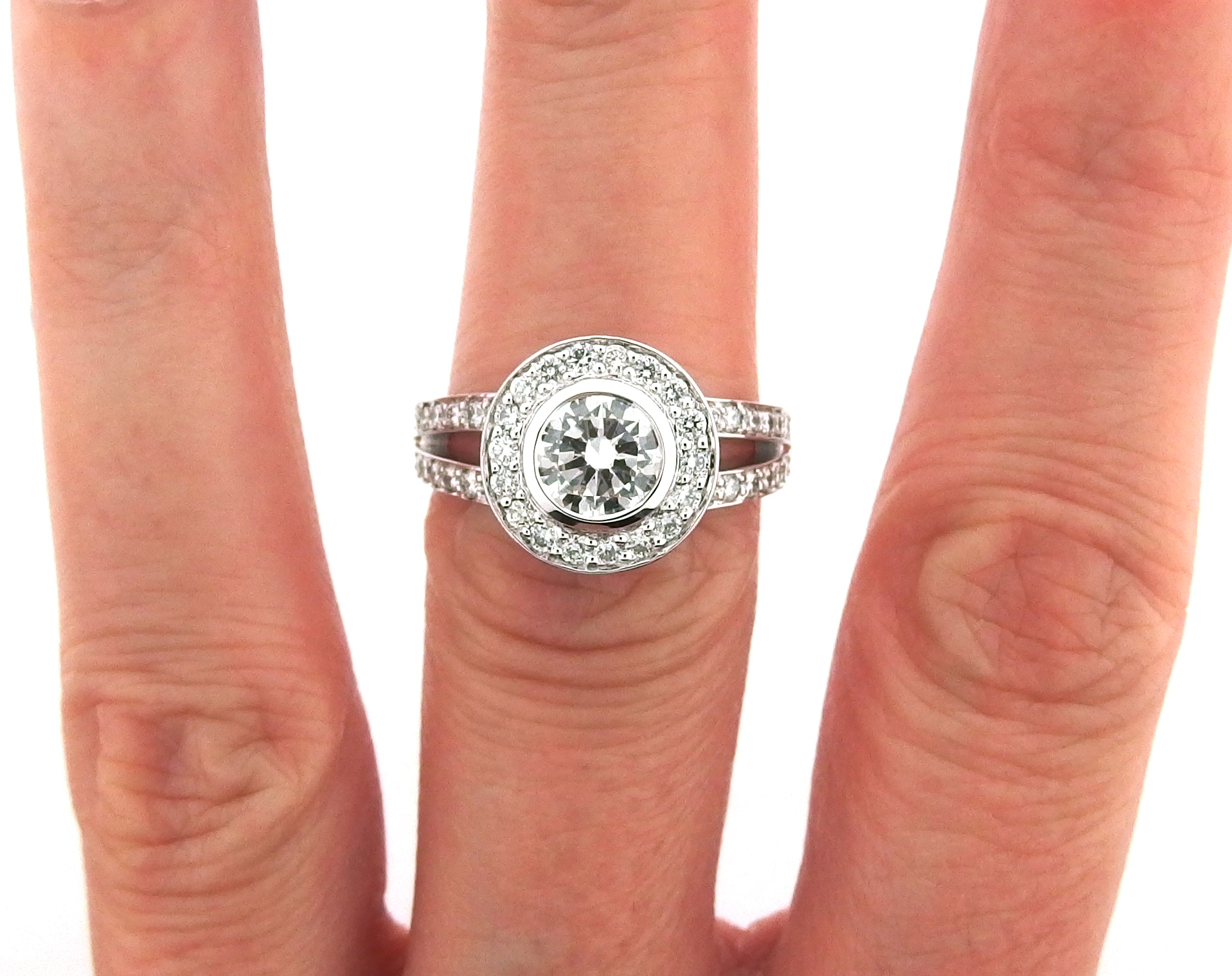 Picking an engagement ring for your special someone or choosing your wedding ring is a highly significant moment in your life, after all, this ring physically represents the love and commitment you have for your person.
With so many types of ring metal available to choose from, it can be quite an overwhelming decision, that's why it's good to gain a bit of knowledge on the different options.
In this blog, we'll go into more detail about each of these metals, and compare them in terms of appearance, durability and price.
Choose a colour that suits you
Most of us have heard the saying that cool skin tones look best with silver and white gold jewellery, while warmer tones better suit yellow and rose gold metal settings.
If shopping for your wedding ring, it's important to consider which metal best enhances your natural colouring. You're planning to wear this jewellery for the rest of your life, so it's important that you're happy with the way it looks on your finger!
Read more about our Jewellery Styling Tips.
If you're shopping for your partner's engagement ring, take notice of what other jewellery they wear and get advice from a close family member or friend on what they might like.
Types of ring metal
When purchasing an engagement and wedding ring, we would recommend selecting the same type of metal, colour and purity for both rings. Selecting pieces of jewellery made of the same metal allows for a more coordinated look, and will also keep a similar appearance over time since each metal ages differently.
There are many different types of metal to choose from including gold (white, yellow, rose), platinum, carbon fibre, titanium and zirconium.
Take your pick.
Gold
If you're thinking gold for your ring metal, great choice. However, there are a few other decisions to make including the purity and colour.
Purity
Gold in its purest form is 24ct, but in this state, it's too soft to be made into jewellery. That's why it is often mixed with other metals to make it stronger and more durable – fundamental to a long-lasting ring.
We frequently recommend 18ct gold for women's engagement and wedding rings as it's durable and strong, and ideal for everyday wear. Men's rings are usually larger and heavier than women's and therefore 9ct gold is a good option, making the ring more affordable than 18cts.
Colour
Now that you've selected your metal and purity, it's time to narrow down what colour gold you'd like – yellow, rose or white.
Gold rings come in a variety of colours, based on what materials they are mixed with. White gold is alloyed with metals like platinum and palladium, whereas rose gold is alloyed with copper.
Yellow gold is a traditional and popular ring metal colour, however, it comes down to preference. If you usually wear lighter-coloured jewellery, then white gold or platinum would be your best option. Or looking for something different?
Rose gold could be a good way to go.
Platinum vs. White Gold
Platinum is a precious metal known for its durability, rarity, and natural white colour, and therefore, a popular choice for an engagement or wedding ring.
Platinum and 18ct white gold jewellery are quite similar in durability and appearance, which is why it's good to compare the ring metals.
18ct white gold is harder and doesn't dent as quickly as platinum would over time
However, platinum is a natural white colour so won't discolour like 18ct white gold. To make white gold, 24ct yellow gold is mixed with other alloys to make it appear white.
The maintenance is the same for both ring metals. It is recommended that 18ct white gold should be polished and plated every year and platinum should be polished. Read more about looking after your jewellery.
Platinum is heavier than 18ct white gold, which means it can be an expensive option for a men's ring
Ring metal for men
By no means are men overlooked when it comes to variety in wedding ring metal. Gold and platinum are great options for men, or if you're looking for something a little different, carbon fibre, titanium and zirconium serve as great alternatives.
Carbon fibre and titanium are inexpensive options, with the metals being very light in weight. The metal cannot however be resized, so a personal fitting at our studio would be needed.
Zirconium is slightly heavier than the other two and can be resized up one size, however, it's still an inexpensive option compared to gold and platinum.
And if you can't decide on your ring metal, these alternative metals look great mixed with gold – browse our selection here.
Selecting your ring metal is a very personal decision that ultimately comes down to preference
At MAX Diamonds, we value everyone's personal preferences and are here to help.
Browse our website to get more of an idea of what you like, or make a private appointment with our qualified designers to discuss your options.