Jewellery Remodeling Services
Give that Sentimental Piece of Jewellery a New Beginning
Many people either inherit or have sentimental pieces of jewellery that sit hidden at home and are never worn.  This may be because they don't fit, or the design is outdated, or perhaps the piece is just not for you!
Many of our customers have stunning vintage jewellery pieces that they are scared to wear as the settings are very old, or it doesn't fit if it is a ring for example. We offer a free consultation with our diamond and jewellery experts who will clean and closely inspect your ring. We can then give you advice on how to take care of it and also quote you for any repairs that are required.  It often costs very little for a resize and to strengthen the claw tips, and it will mean that you can wear your special piece of jewellery every day without worrying about it.  The jewellery is also repolished and the whole piece sparkles like new.
For us, seeing the look on a customers face when they see their newly refurbished jewellery brought back to its former glory is extremely rewarding. We love seeing ancient, intricate pieces of jewellery, often with beautiful family stories attached to them, and take the greatest of care when handling, storing and making any repairs required.
At other times, you may have been given a piece of jewellery that just isn't to your taste and, as a result, never gets worn. We always say that jewellery should be worn with pride instead of sitting sadly in a box at home so an option in this case is a remodel. We can melt down and use the existing gold in most cases, and use whatever gemstones you already have, or even combine the existing stones with new ones to create something you will want to wear every day.  This way you still keep the sentimental value of the jewellery as well as being able to enjoy it and wear with pride.
Call us today to make an appointment to redesign or repair your existing jewellery, giving it a fresh lease of life.
Bring your jewellery into our showroom, and sit down with one of our designers who can advise you on your options and give you an obligation free quote. We would love to hear from you.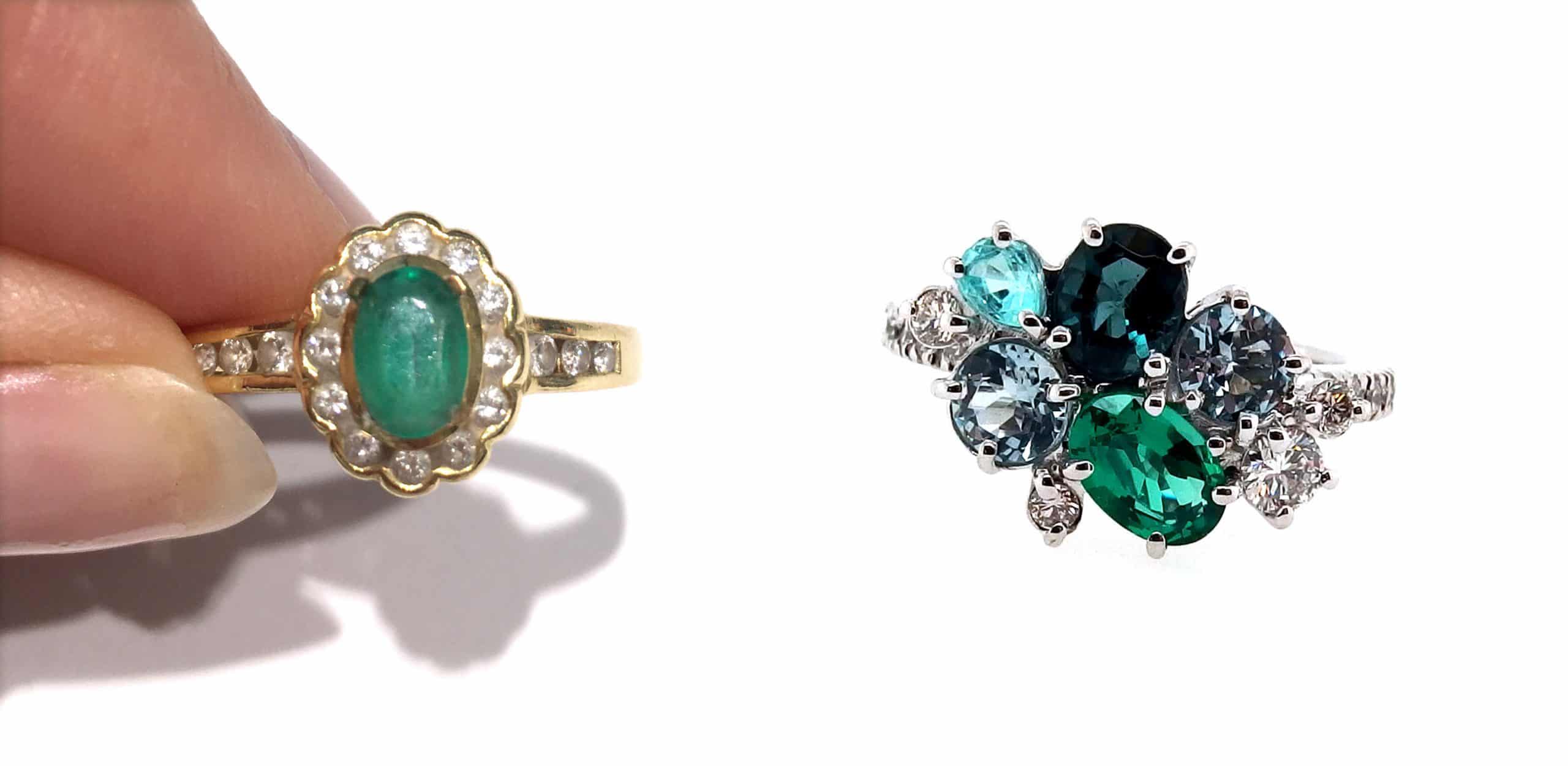 Let's Talk
Schedule An Appointment or Consultation
Book your private consultation today with one of our experienced designers, diamond graders, and gemmologists. We are now offering face-to-face and virtual appointments.