Testimonials
Here's What Our Customers Are Saying About Us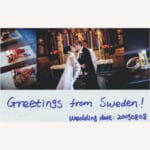 Ana & Mikael
Thanks for making the beautiful rings and fantastic service which gives us happiness everyday.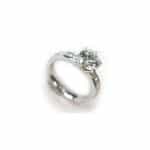 David Rogers
Just thought I would send you a note on the cusp of my upcoming wedding. For the past six months, since I proposed to my future wife, I have marvelled at our ring and received so much positive affirmation on its quality from everyone – even passers-by who constantly remark on how fantastic the ring looks. My fiancée is beaming from ear to ear and I feel very humble right now. I will recommend you at any given opportunity. It was luck that I found you; maybe with a little divine intervention.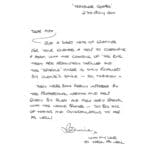 Denise Gill
Just a short note of gratitude for your kindness and help to Clementine and Adam with the choosing of 'The Ring'. They are absolutely thrilled and the 'sparkle finger' is only rivalled by Clemie's smile -so thank you. They were both really impressed by the professional warmth and help given by Alex and felt very special with the whole process-so big hug of thanks and congratulations to her as well.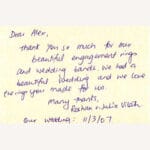 Roshan & Julia
Thank you so much for our beautiful engagement rings and wedding bands. We had a beautiful wedding and we love the rings you made for us.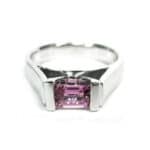 Tameera Kemp
Just wanted to let you know I absolutely love my ring so much. The more I looked at it the more I loved it. Also the stone is like it's set in a horseshoe, which is lucky! I am amazed I haven't tripped over watching it sparkle when I'm walking in the sun. It's so cool MAX is engraved inside, as it's our cattle dog's name! I've already had so many people commenting on how beautiful my ring looks. Some older friends have said it will never date. I am very glad we found you – we couldn't have had better service from you.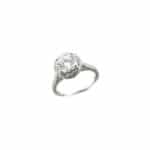 Andrew Tan
The ring looks amazing. We can't stop looking at it. Thanks for all your time and patience throughout the whole process. You've been a great help. Also, please thank your jeweller on our behalf. We will be back to get our wedding bands.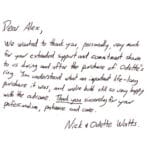 Nick and Odette Watts
We wanted to thank you, personally, very much for your extended support and commitment shown to us during and after the purchase of Odette's ring. You understood what an important life-long purchase it was, and we're both still so very happy with the outcome. Thank you, sincerely, for your professionalism, patience, and care.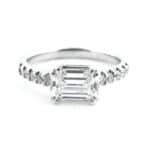 Adam & Courtney
Thank you so much for everything. We really appreciate your professional but personal approach. I thought it would be a hard process but it is so easy with you. Thank you.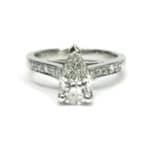 Sarah & Vili
I would just like to say, 'Wow!' My ring is just gorgeous and I couldn't have asked for anything more perfect. Vili popped the question on the beach in Fiji. It was amazing. We will have to come in and talk about wedding bands in the not-too-distant future, so will tell you all then. Thanks again. My ring is beautiful.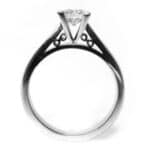 Paul O'Riordan
Abi said 'Yes!' Whoo hoo! She absolutely loves the ring. She can't stop looking at it, Her favourite part is the two little '8′s' that you designed. Thank the jeweller for putting in the effort for me. You were right, the fact that it was custom made and designed made her feel even more special. Thanks again for all your help making the perfect ring.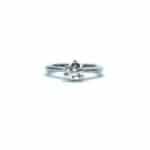 Anup and Anna
Just wanted to say thank you. We had a wonderful experience shopping at your store. The style with which you do business is very refreshing. You made shopping for our rings not only simple, but very memorable.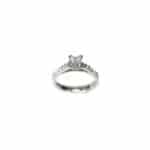 Ashley Martin
Melinda and myself would like to thank you both for the professional and dynamic way you both assisted in helping to design and make our wedding bands. Every person has commented on not only how stunning the engagement ring looks, but also how terrific the wedding band matches the ring. It was a pleasure being able to have such wonderful people help with such important and sentimental pieces of jewellery.