MAX Diamonds are conflict-free and ethically traded.
This means that our diamonds have been mined and sold in compliance with United Nations resolutions, from a peaceful country, where the diamond sale directly benefits the local community.
By contrast, unethical diamonds, also known as conflict diamonds, are illegally traded to fund conflict in war-torn countries such as those in Central and Western Africa. To combat this illegal trade in conflict diamonds, a multilateral trade agreement called the Kimberly Process Certification System was implemented in 2003 and is a joint governments, industry and civil society initiative to stem the flow of conflict diamonds used by rebel movements to finance wars against legitimate governments.
The agreement has been adopted by the global diamond industry, the United Nations, governments and non-government agencies. A Kimberly Process Certificate is proof that the diamonds you are buying are from conflict-free sources and have not been used to buy arms or otherwise fund wars. Most diamonds originate from peaceful countries, and those governments invest monies raised from their legitimate trade for the good of the communities they come from.
The diamond industry as a whole is doing its best to break links with human rights abusers by conducting supply chain checks known as human rights due diligence and these efforts are constantly being monitored.
Quote from The Kimberley Process website:
"The Kimberley Process Certification Scheme (KPCS) imposes extensive requirements on its members to enable them to certify shipments of rough diamonds as 'conflict-free' and prevent conflict diamonds from entering the legitimate trade. Under the terms of the KPCS, participating states must meet 'minimum requirements' and must put in place national legislation and institutions; export, import and internal controls; and also commit to transparency and the exchange of statistical data. Participants can only legally trade with other participants who have also met the minimum requirements of the scheme, and international shipments of rough diamonds must be accompanied by a KP certificate guaranteeing that they are conflict-free.
The Kimberley Process is chaired, on a rotating basis, by participating countries. So far, South Africa, Canada, Russia, Botswana, the European Union, India, Namibia, Israel, the Democratic Republic of the Congo, the United States of America, South Africa, the Republic of China have chaired the KP, and Angola is the Chair in 2015. KP participating countries and industry and civil society observers gather twice a year at intersessional and plenary meetings, as well as in working groups and committees that meet on a regular basis. Implementation is monitored through 'review visits' and annual reports as well as by regular exchange and analysis of statistical data."
MAX Diamonds is going green
In our efforts to reduce our environmental footprint, we will contribute to planting trees with Carbon Positive Australia. Read more about their great work here
For every engagement ring purchased at MAX Diamonds from July 2019, we will contribute to planting a tree, here in Australia.
We feel this is a beautiful and symbolic way to commemorate each of our client's engagements, not to mention that it is an amazing way to help the planet!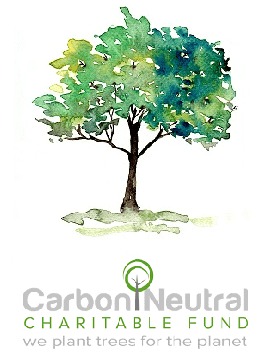 Ethical diamonds
At MAX Diamonds we are constantly striving to create jewellery of the highest ethical standards, using only conflict-free diamonds.
We are proud to announce that from July 2019, we have partnered with DDI (Diamond Development Initiative). This incredible charity works to transform artisanal and small scale mining by bringing this sector into the formal economy in ways that directly benefit the miners and their communities. Even though we are a small family run company we still feel it is our responsibility to do what we can to work towards a fully transparent and ethical diamond trade. Read more about the great work done by DDI here: 
Pictured: As part of the Diamonds and Development Initiative's Maendeleo Diamond Standards (MDS), artisanal miners from the CAMICO cooperative in Lomami, Congo DRC received first aid training in partnership with the Red Cross.