2020 has finally come to a close and what a year it's been! As we launch into 2021, a new way of living has emerged. With many of us now working from home and attending meetings via Zoom calls, there's a lot to be said for the ability of a great piece of jewellery to lift your mood. A stunning piece can elevate even the humblest of WFH outfits and, with Europe recently launched their Spring/Summer 2021 fashion collections, we're seeing a few key trends emerge for the new year.
A pop of colour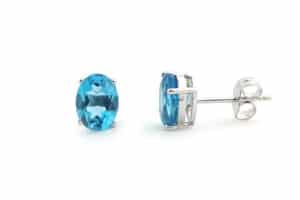 Add a bit of excitement to your life with a pop of colour in your outfit. Bold and vivid colours dominated the runway with brands like Chanel, Versace and Valentino showcasing bright neons in earrings and necklaces. These magnificent shades will not only brighten your day, but also start conversations amongst your coworkers!
Get the look with: These striking Blue Topaz earrings.
Silver Linings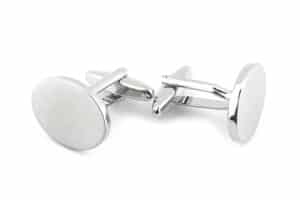 For the past few years, yellow and rose gold has been all the rage, evoking a sense of timeless and classic style. However, silver is making a comeback. From chain-links to necklaces, earrings and bracelets, the catwalks showed silver from the likes of Chloé, Louis Vuitton, and Hermès.
Get the look with: These dashing Brushed Silver Oval Cufflinks.
Links and Chains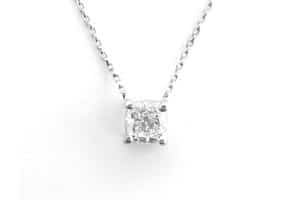 Chains and links continue to be the aesthetic of choice as we head into 2021. On the catwalk, we saw names like Tod's, Jacquemus, Victoria Beckham and Hermès sporting these utilitarian pieces. Whether they're oversized, delicate, sleek or chunky, we predict this trend is going to be around for a while.
Get the look with: This delicate Four-Claw Diamond Pendant.
Abstract Shapes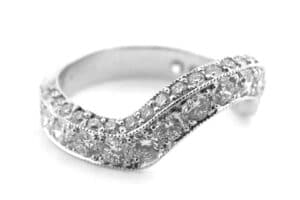 All jewellery is set to go bigger and bolder in 2021, and many designers are choosing to play with shapes as a way of expressing this. Taking inspiration from existing geometric shapes, you'll start seeing jewellery that's much more sculptural and artistic in design, with organic forms proving popular. Both edgy and polished, designers like JW Anderson, Balenciaga, Jil Sander and Sportmax debuted their collections with this exciting new trend.
Get the look with: This flowing Wedding Ring with Double Row Diamonds.
Bold Pendants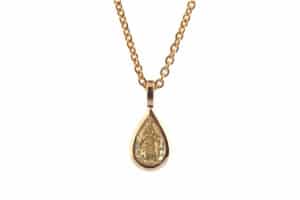 Necklaces were all the rage at the Spring/Summer 2021 fashion shows with brands like Dior, Zimmerman and Isabel Marant showcasing beautiful baubles that shine like true collector's items. Over the past couple of years, we saw a whimsical return to shapes like seashells and coins, but 2021 sees a glorious mixture of all these elements (and more) to create truly evocative pieces.
Get the look with: This vintage-inspired Yellow Diamond Pendant.
The world is your oyster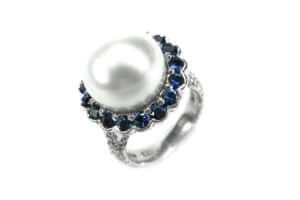 No longer restricted to the pearl necklace, pearls have been incredibly popular over the last few years – and it doesn't look like this trend will be stopping any time soon. This timeless and iconic gem will continue to pervade collections – as evidence with fashion houses like Versace and Carolina Herrera dripping with pearls on the catwalk. Pair it with a formal gown or casual daywear for a look that's effortless.
Get the look with: this breathtaking Pearl and Diamond Ring.
Want to update your look for the new year? Browse Max Diamond's stunning jewellery collection or visit us in-store to see our full range.