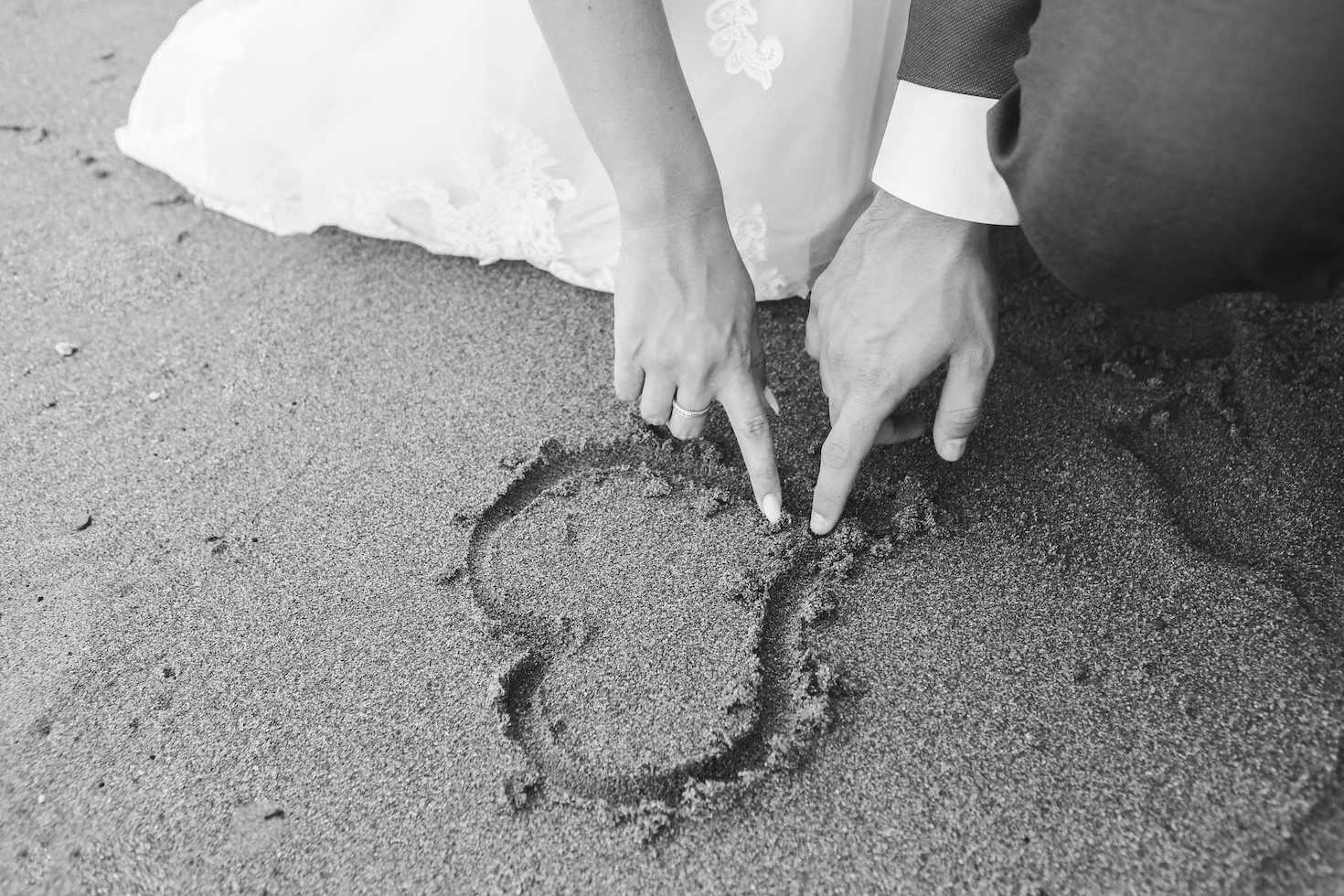 Wedding season is in full swing with the industry bouncing back after a pandemic-induced hiatus.
With this boom in celebrations, experts have noticed particular themes throughout the 2023 wedding season.
From the resurrection of the '80s sleeves to immersive experiences and coloured gemstones, we're giving you the rundown of what didn't make the cut into the 2023 style guide as well as what's topped the must-have list. 
The Dress

In 2022 we saw the resurgence of the playful '60s silhouette. This year brides are skipping forward a few decades and incorporating an elevated '70s bohemian style or a paired-back version of the '80s sleeves and bows.
Modern brides are also steering away from traditional white gowns and sporting soft pastels, peach tones and pinks of all shades.
Bridesmaids are also getting a makeover. Matching outfits are out, and mismatched dresses are in. In 2023 you'll see bridesmaids walk down the aisle in different styles or even different colours. It's all to make the aesthetic more unique and personal to the couple, bridal party and guests alike.
The Experience
Travel plans as well as wedding plans are back with a vengeance and many couples are deciding to combine both for the destination wedding of their dreams! This common choice also means the guest list is much more intimate.
Couples getting married locally are also opting for small-scale weddings, enabling them to make the experience more personal and immersive for the guests. Rather than the typical sit-down alternate drop dinner menu, wedding receptions are now featuring curated menus with food that's made in front of you, shared platters and late-night snacks.
When it comes to the florals, you will notice grand arrangements at both the altar and as table centrepieces. A whimsical, outdoor vibe has become a common scene amongst 2023 weddings.
A key trend that's not to be looked over is the strong sustainable and eco-friendly elements of today's weddings. Couples now plan the wedding and choose vendors based on their environmental values and practices. This includes, but not limited to, minimal food waste, locally sourced florals and upcycled décor.

The Ring
The sustainability mindset carries across to the engagement and wedding rings as well. To keep sentimental pieces in the family, couples often remodel heirloom jewellery to make a new piece.
Sustainably and ethically sourced metals such as gold and conflict-free diamonds are also an important factor. Knowing the ring that symbolises eternity and love is made using the same values is extremely important for today's betrothed couples.
In this year's engagement announcements, you'll be seeing less of the traditional shapes such as round brilliant cuts, as step-cut diamonds take centre stage.
Additionally, bold statement pieces like bezel settings that frame the stone will dominate the 2023 trends as well as coloured stones, like emeralds and sapphires. However, we can always count on multi-stone rings to remain a timeless choice all generations admire.
Your Wedding, Your Way
Whether you choose to go with traditions, follow the trends or make your own, both your ring and the memories of your wedding day will last forever!
For expert advice and personalised service, you can lean on our team of experienced gemmologists, designers and jewellers for the perfect engagement ring and wedding band.
Call us on (02) 9231 3454 or email us on enquiries@maxdiamonds.com.au