You've proposed to your special lady, she's accepted, and now the wedding plans begin. One of the most important choices you'll ever make for your wedding ceremony – more than the flower arrangements, or chicken or fish, or even The Dress – is who's going to be in your wedding party? Make the proposal to become your groomsmen memorable and ensure the special fella says "I do" with these creative ideas.
Matching customised cufflinks
Getting matching, customised cufflinks from MAX Diamonds is really killing two birds with one stone. First, you get an awesome gift for the men in your life who you want to share your special day with. Second, it's a piece of the wedding outfit you don't need to get sorted later. Just make sure you're confident he's going to say "yes".
Send flowers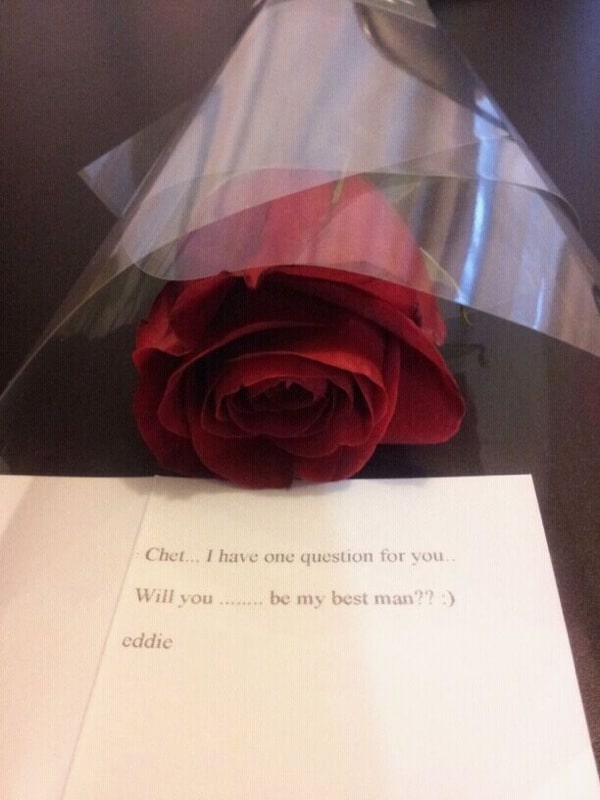 Embarrass the hell out of the boys and send them a single rose or even a bouquet to their workplace. Include a card that requests their services as your groomsmen and if you're not workmates, find a colleague of the poor sucker to capture video of the special occasion. It will definitely be a groomsman proposal he's not likely to forget.
Plan a guys' night
Get tickets to a sporting event, a premiere to a movie, a theme park, a music festival or gig, or whatever activity your groomsmen may be into. Splash out a bit on getting decent seats to show him he's special and that you care. Then, at just the right moment, invite the blokes to be there on your wedding day.
Groomsman box
You can buy these things online, but it's just as easy to personalise something cool for your groomsmen-to-be. Find a rustic-looking box, fill it with awesome stuff he loves – perhaps a bottle of his favourite liquor or some fancy craft beer, a cigar, chocolates, or any personal jokes you share, and include a note in the lid asking him to be your groomsman. Show him that even though your life is changing, he'll still be a part of your life forever, till death do you part.
Be a superhero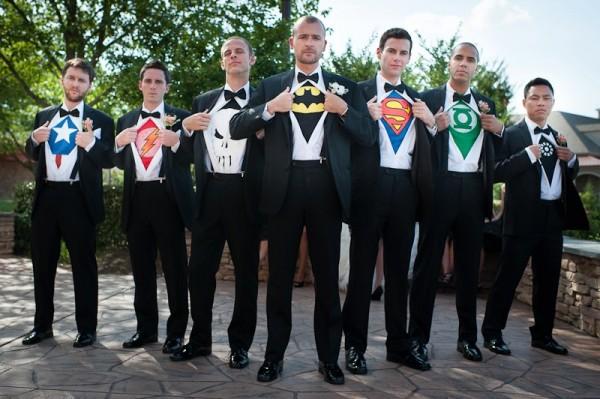 You've saved the princess, but who are your superhero squad who've been with you through it all? Assemble your superhero team and assign them each t-shirts of a hero that best aligns with their skills, personality, or other qualities and ask that they continue your quest together all the way down the aisle. The shirts can also serve double duty for a great wedding photo on the big day.
Propose
You've proposed once to the love of your life, so why not get down on one knee to the other loves of your life – your best mates. Give them the full works and show those special guys in your life how much they mean to you and propose that they make you the happiest man in the world by joining you at the altar as your groomsmen.
Make your day (and theirs) the happiest day of your lives. Get in touch with our professional team today to get the special touches for your wedding.