So, you've just said yes. That's the biggest hurdle to jump in the wedding game, right? Well, think again. Now it's your turn to bear the burden and ask your besties if they will do you the honour of being a support team throughout the wedding preparations.
Agreeing to be a bridesmaid isn't a light decision so make sure you show your girls how much you appreciate them with these fun proposals.
Idea 1: The jewellery box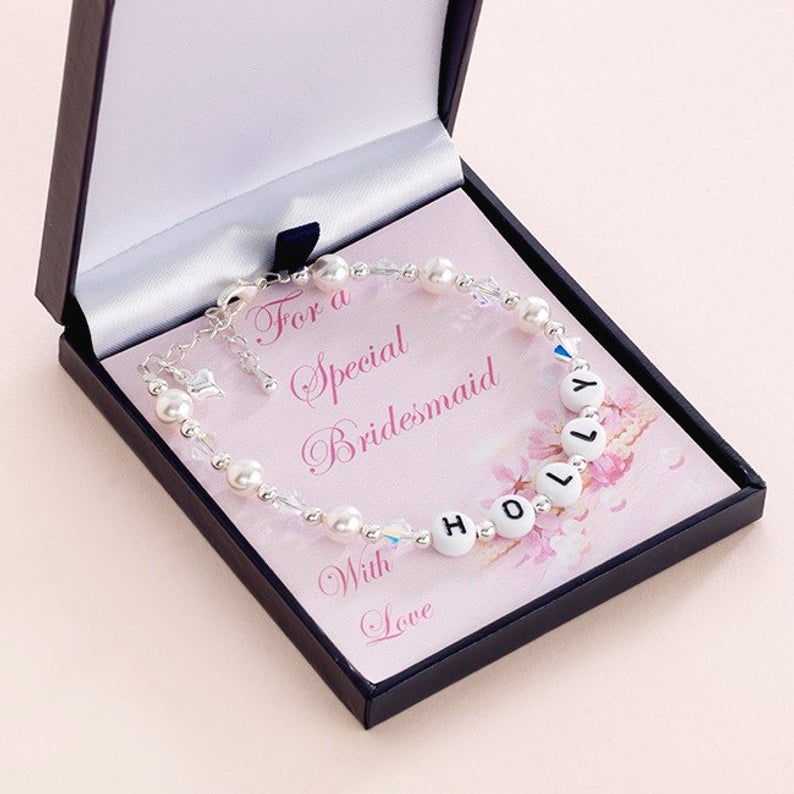 Re-create the special moment you and your partner recently had with your besties and propose to them with some jewellery! Create a relaxed atmosphere with plenty of wine, delicious food, and great company before you pop the all-important question.
Not sure what to get your besties? We recommend a pair of classic Pearl earrings, with this piece of jewellery, you are making a choice that is timeless and suits all occasions – they could be wearing these earrings to your big day! 
Regardless of what you decide, the thought that you put into your gift will go a long way to ensuring your best friends know you value their support and input into your wedding.
Idea 2: The gift box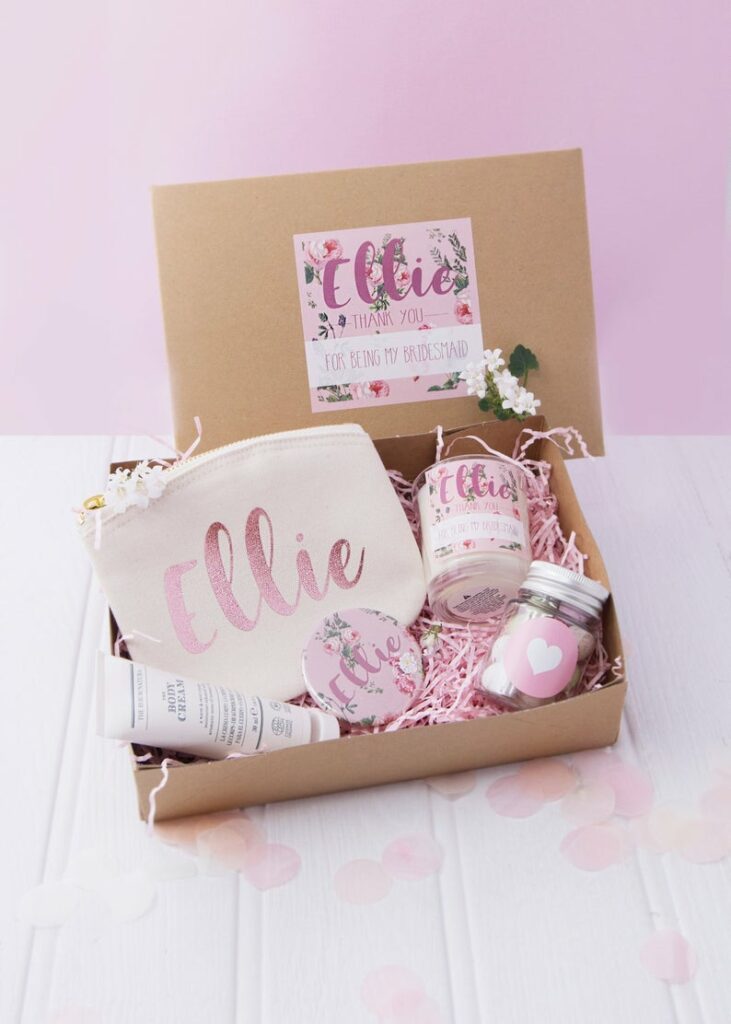 If you want to take the jewellery box to the next level, try a comprehensive gift box. Going the extra mile to show your friends you know them well with personalised gift boxes is a sure fire way of getting the bridesmaid band you need to get you through an engagement. There are any number of things you can include to pamper your besties, and you can even personalise the box to each bridesmaid!
A few things you could sneak in there include; face masks, chocolate, soap, jewellery, champagne glasses, concert tickets, nail polish, a book, socks, and more. The choice is completely up to you.
Idea 3: The fortune cookie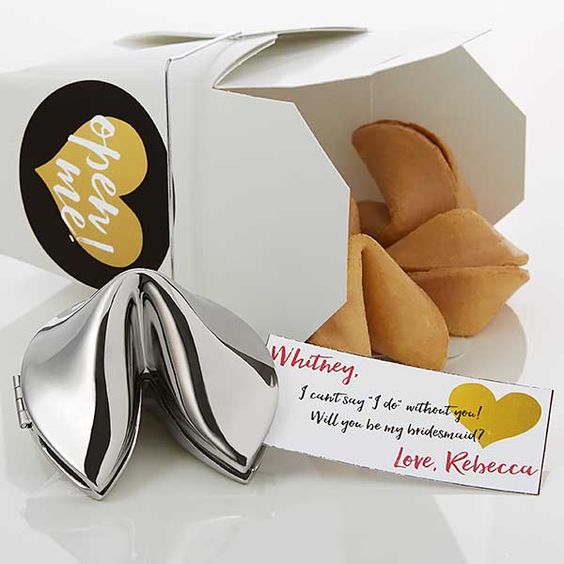 If your girlfriends enjoy a good joke and casual get-togethers, then a fortune cookie is a quirky and fun option. Organise a dinner or yum cha at your local Chinese restaurant and enjoy some delicious cuisine before bringing out the finishing touch! Include a specially crafted message asking your bridesmaids the all-important question and tuck it inside a fortune cookie.
When your mates break open their cookie and discover your surprise, kick it up a notch by accompanying it with a unique piece as well.
Go the extra mile and spoil your besties with a gift they won't forget. You can also visit us in-store if you need help choosing the perfect piece!