Traditionally, the common-held view for wedding rings is that they should match because they represent the unity between a married couple. While it's a nice tradition, many couples these days are choosing to buck tradition and choose rings that are uniquely suited to their personalities. This is especially the case for same-sex couples who would rather inject a bit of individuality into something they are going to be wearing every day for the rest of their lives.
If this sounds like you, rest assured that there are a number of ways you can still combine common elements in your rings to create a central theme (if you wish to do so).
Alternating colours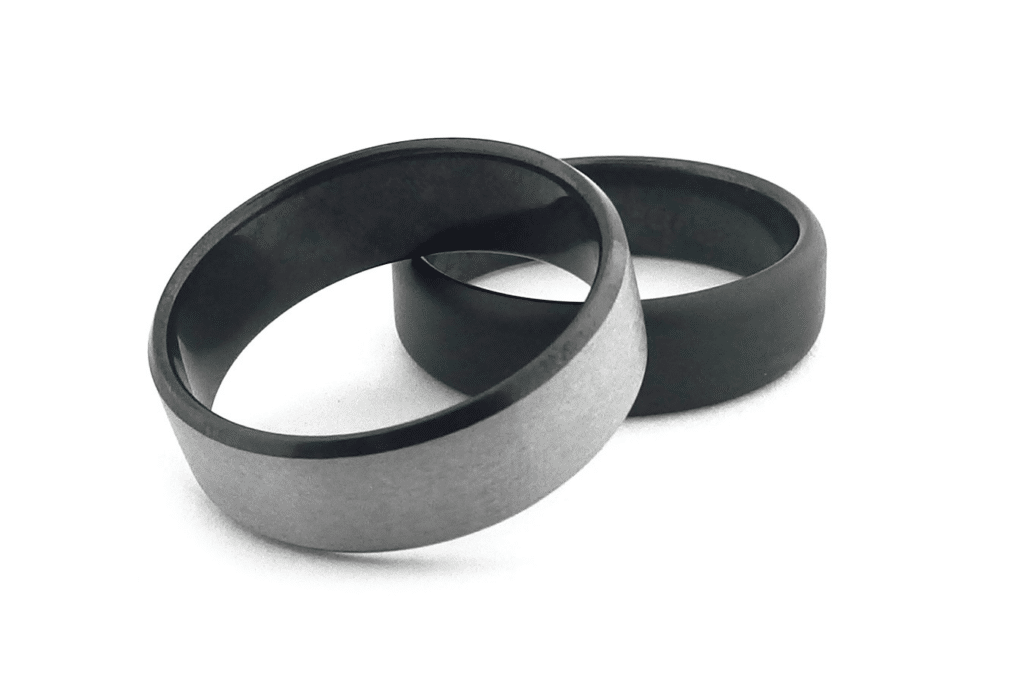 No two people look the same, and not every metal will suit every person or hand. Different skin tones, as well as your personal preferences, will affect the type of ring you choose, so why not opt for rings that utilise the same metals but in different variations? We particularly love these Zirconium Rings that alternate between jet black and cool silver in a way that's both simple and stylish.
A setting to suit your style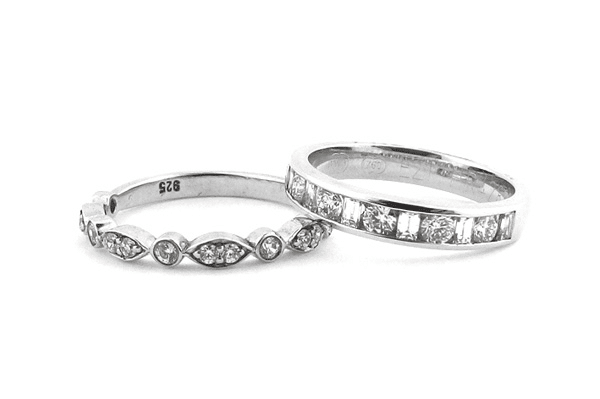 Your wedding ring is an item of jewellery you'll be wearing every day for the rest of your life, so it's important that it speaks to your personal style. If you and your future spouse love the idea of matching metals and jewels but have varying tastes, why not look at different settings and shapes for your rings? Consider this White Gold Wedding Band Set which features 18ct white gold set with shimmering diamonds, each in a different but uniquely gorgeous setting.
Contrasting elements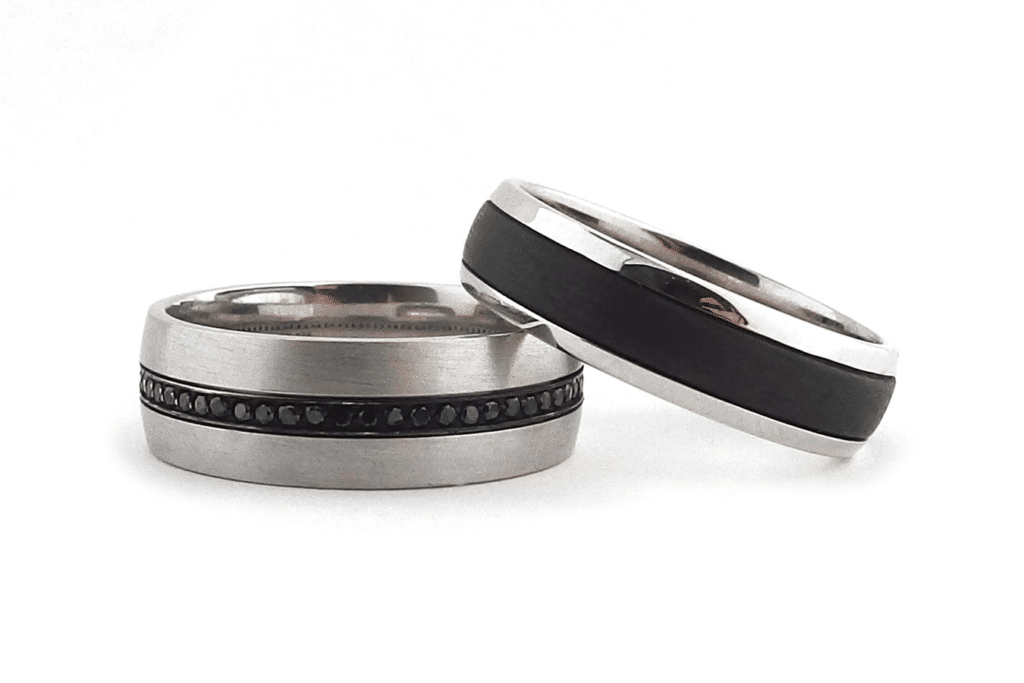 When it comes to choosing wedding rings, it's also worth taking into account your day-to-day activities. Is one of you more active and will need a ring that is more durable? Does one of you work in an industry where showing off a bit of individual style will be an asset? If you are both aligned on the colours of your ring, you may wish to consider using different elements to convey the same design. For example, we absolutely adore this White Gold Ring Set, which utilises black diamonds to distinguish between the two pairs.
Embrace your differences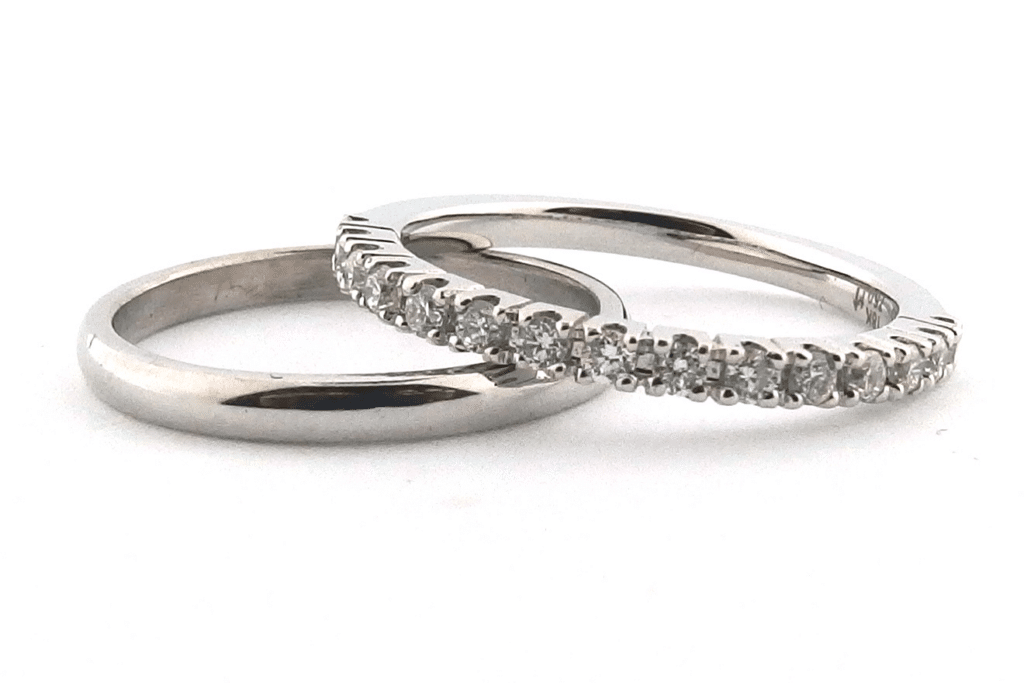 Your wedding rings will hold sentimental and emotional value to the both of you, and symbolise your eternal love for each other. With a bond that strong, there's no reason your rings even need to have any common element. If one of you prefers simple and sleek designs while the other loves sparkle and shine – there's no reason you can't each have the ring you love! For example, this Classic and Diamond Ring Set embodies both the intricate and the simple with two uniquely different designs.
Whether you decide to opt for same-sex wedding rings or make your own tradition and go with unique bands, the team at Max Diamonds is here to support you.