With dazzling red carpet walks, celebrity engagements (and break-ups), and a fairytale royal wedding, 2018 has brought us some stunning jewellery designs. Get inspired by these contemporary yet classic styles of this year's most iconic rings.
Lea Michele's engagement ring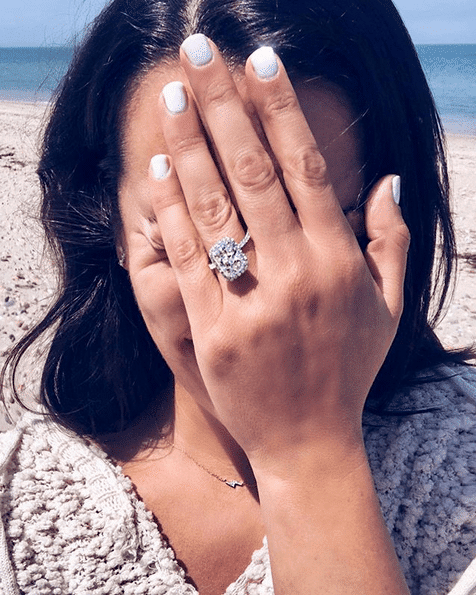 Part of what makes Glee star Lea Michele's engagement ring so iconic this year was her super cute Instagram announcement, but it's impossible to ignore that incredible rock on her finger. Michele's now-fiance had the ring custom-made at a Las Vegas jeweller and it features a 4-carat rectangular radiant cut diamond in a diamond halo design and is set on a single, pave diamond band. This style of engagement ring also pairs beautifully with a wedding band.
Jennifer Garner's Piaget ring – Oscars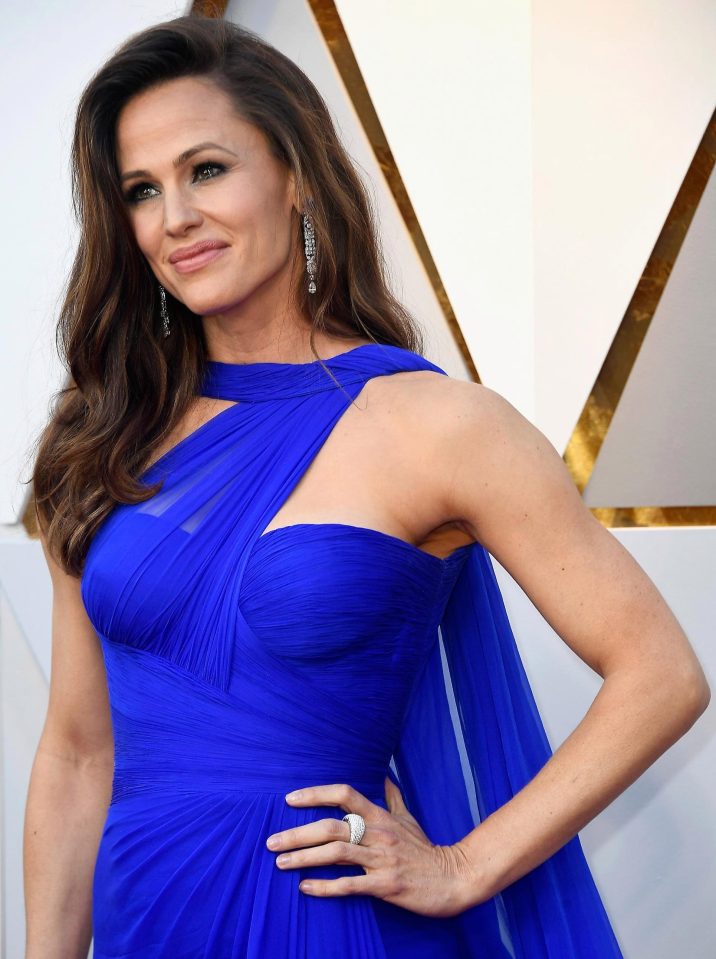 Jennifer Garner always brings the glamour to the red carpet, and this year's Academy Awards was no exception. Decked out in a stunning blue gown, she accessorised her outfit with some sparkling Piaget jewellery including a show-stopping $US30,000 white gold diamond-set Extremely Piaget Sunlight ring. Utterly stunning and one of the best, most iconic rings of 2018.
Ariana Grande's engagement ring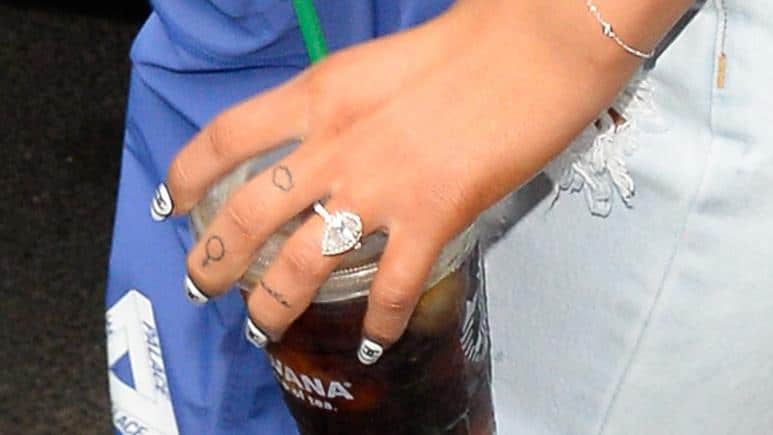 Although the whirlwind relationship between singer Ariana Grande and Saturday Night Live comedian Pete Davidson didn't see the year out, that's not to say that the massive rock she sported on her finger was any less sensational! The incredible $US93,000 ring featured a sparkling 3-carat pear-shaped diamond on a platinum band. Pear-shaped diamonds were a popular choice among celebrities this year, with Paris Hilton, Cardi B, and supermodel Emily Ratajkowski all sporting the cut in their engagement rings.
Paz Vega Chopard ring – Oscars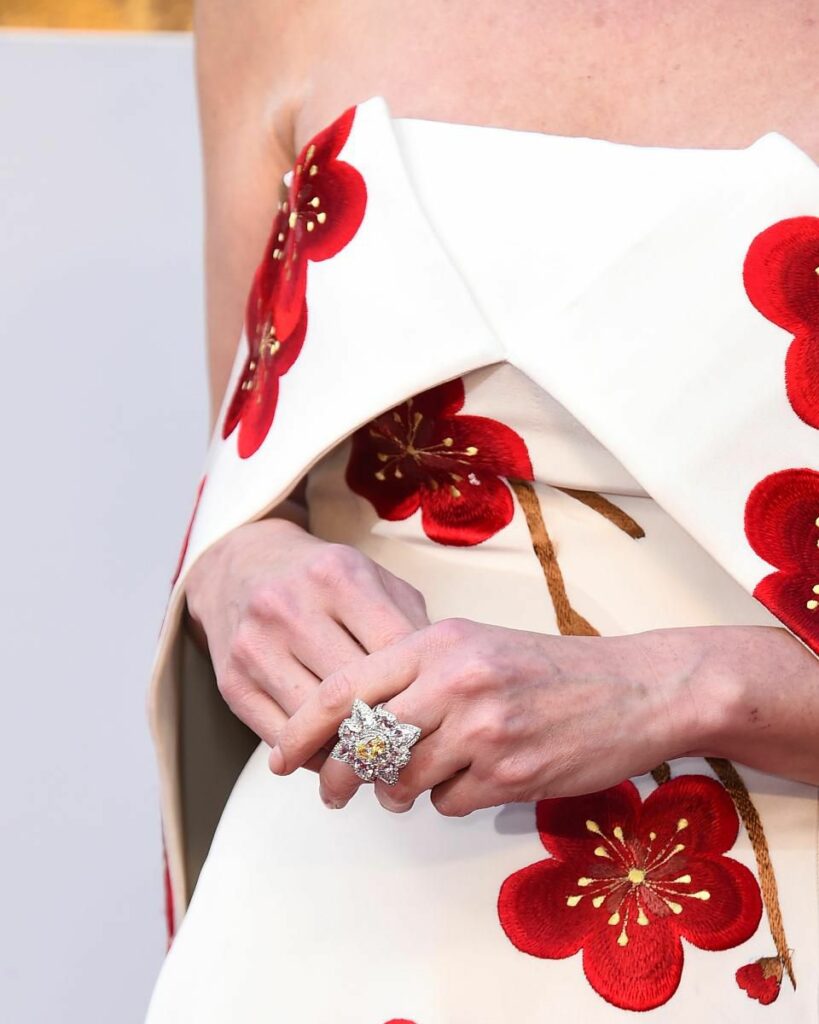 Spanish actress Paz Vega's unusual gown at this year's Oscars may have divided fashion commentators, but her choice of ring for the evening definitely turned heads. The statement ring was from Chopard and featured a 3.05-carat fancy intense yellow diamond in the centre surrounded by 12.74 carats of diamonds set in platinum. Whether or not it paired well with her dress is up for debate, but it definitely made an impact and is one of this year's most iconic rings.
Meghan Markle's wedding band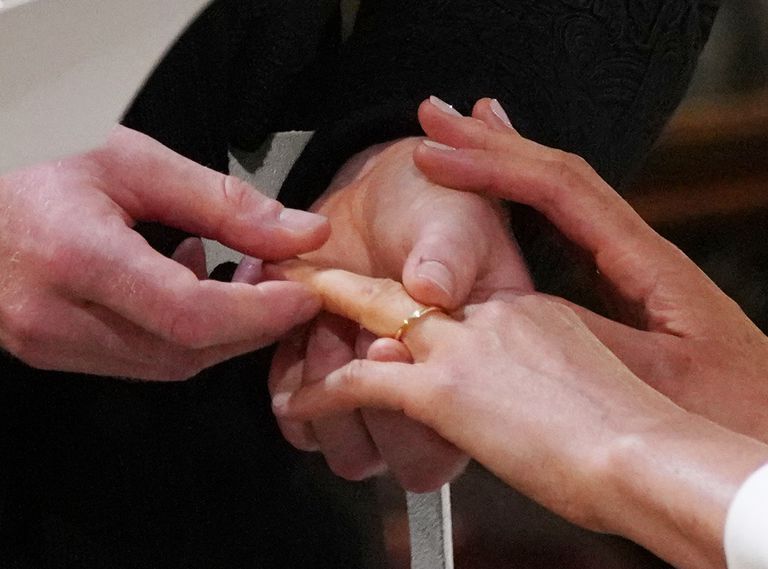 Prince Harry and Meghan Markle's nuptials in May was the wedding that stopped the world, and was easily the event of the year – if not the decade. As we all watched the gorgeous royals swap "I do's" in a fabulous ceremony, it was impossible not to get swept up in the romance and spectacle of it all. And at its heart was the exchange of rings. While Prince Harry's band was a platinum ring with a textured finish, Markle's wedding band was a simple ring made from rare Welsh gold. Since the royal wedding, interest in snapping up Welsh gold wedding bands has spiked in popularity across Britain.
Find yourself or your loved ones an iconic ring of your own. Contact our specialist jewellers today to discuss designing an iconic custom-made piece that will turn heads.