You may be the kind of bride who loves stylish wedding rings, or the one who prefers intricately designed rings. Whatever your choice is, your engagement ring is something you'll wear every day for the rest of your life, so it's best to match it your lifestyle and personal taste.
However, if you're the one looking for something more subtle and simpler, add Max Diamonds to your list of go-to boutiques for minimalist jewellery in Australia. We have a wide range of minimalist engagement rings that are personal yet eye-catching and elegant.
Tension Set Round Brilliant Cut Ring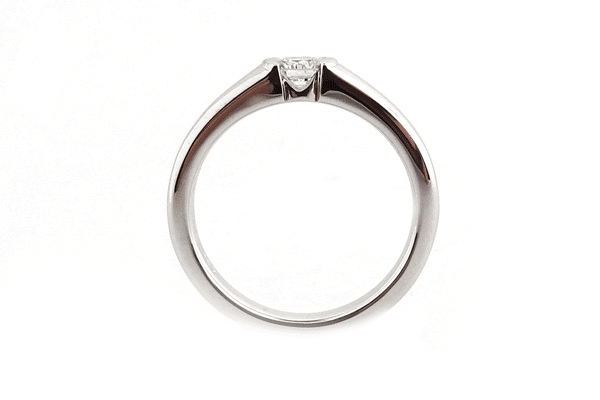 As one of our many simple band engagement rings, this ring features a clean design of a simple 18ct white gold band with one natural round brilliant-cut diamond weighing 0.19ct (F colour VS2 clarity) tension set. Embedded within the band, this stone band can be customised to your particular preference.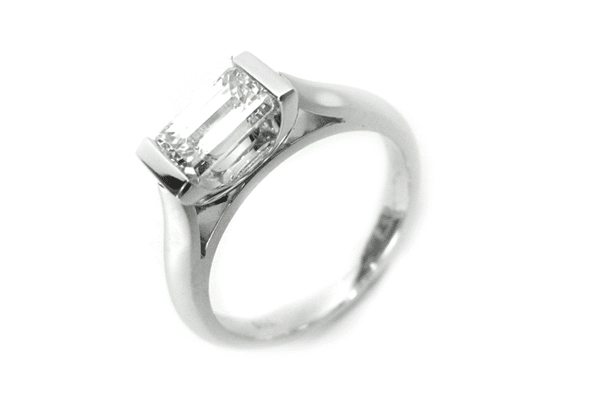 Ladies who adore sleek lines and angles will fall in love with this 18ct white gold ring with one natural emerald cut diamond bar set lengthwise. Elegant and refined, the gemstone used in this ring can also be adapted to suit your specifications.
Band With Engraving And Hammer Set Diamonds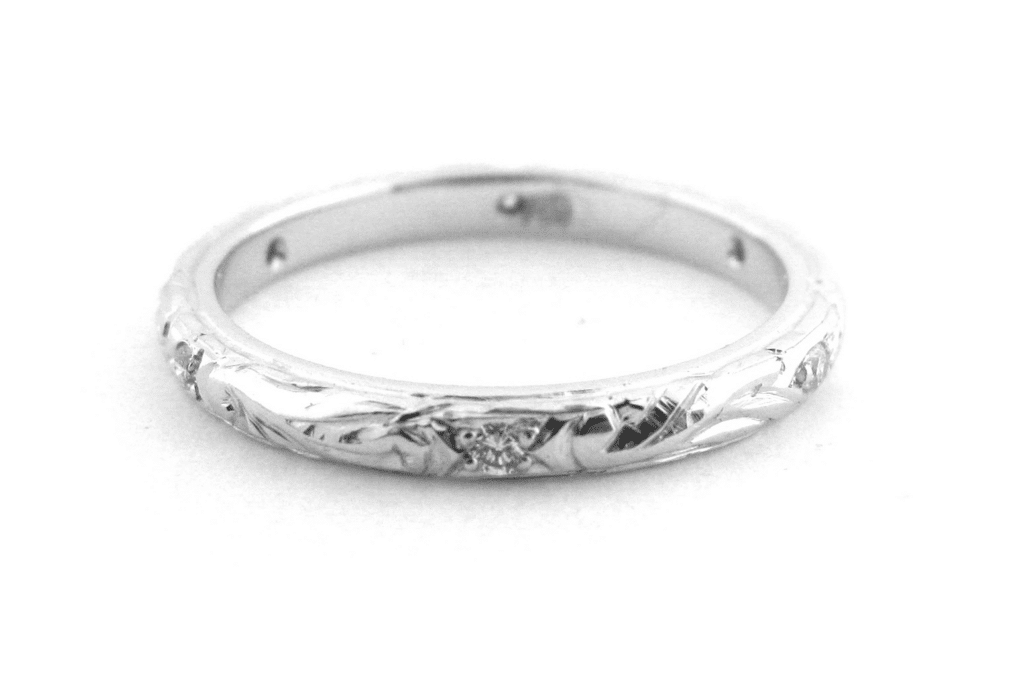 For a ring that is intricate yet minimal, this 18ct white gold band with detailed engravings and hammer set diamonds is a perfect statement engagement ring for the rustic bride who loves nature.
White And Rose Gold Round Brilliant Cut Ring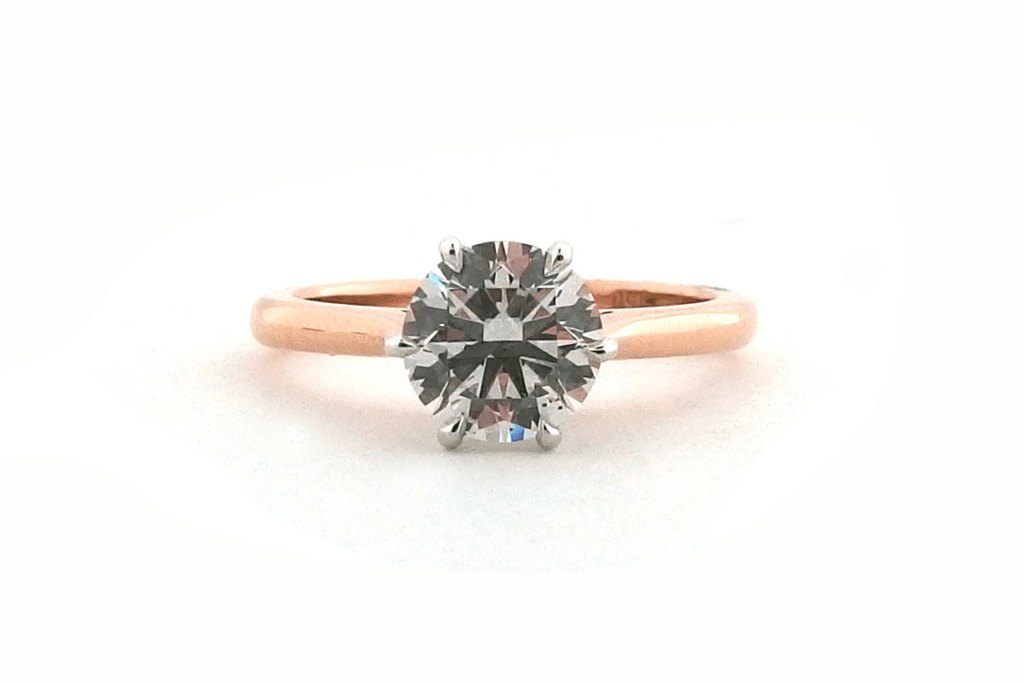 Just because you love the minimalist style doesn't mean you can't also love diamonds! Take this as part of our minimalist rose gold engagement rings lineup as an example. This ring has one natural round brilliant-cut diamond weighing 1.20ct (G colour SI1 clarity) six claw set in a handmade 18ct rose gold ring with an 18ct white gold setting. Simply gorgeous.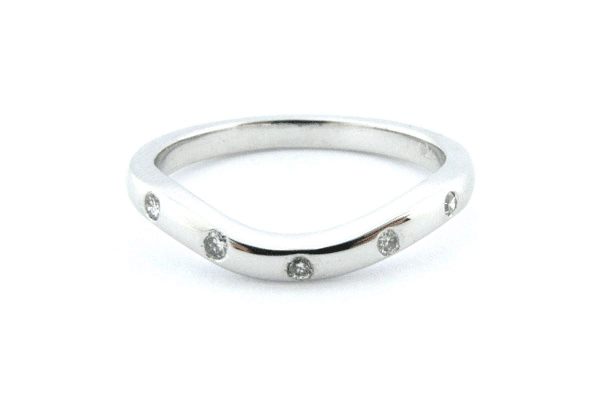 Would you prefer multiple smaller diamonds to one large diamond? This elegantly curved ring is made of 18ct white gold and is hammer set with five hammer diamonds. Simple white gold rings made even better!
Bezel Set Princess Cut Diamond Ring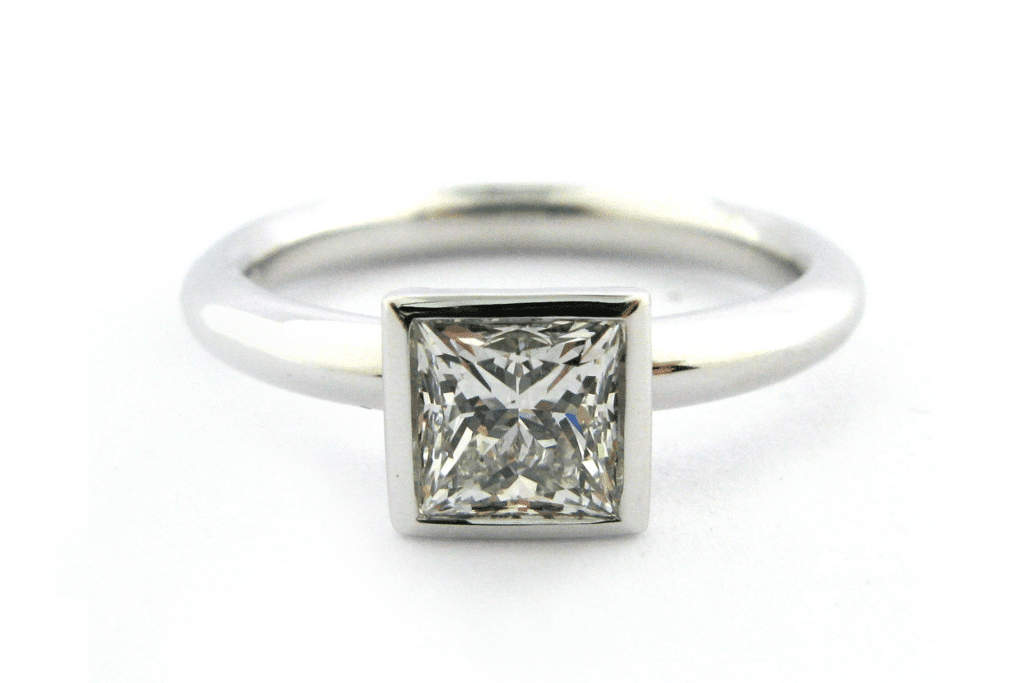 This ring beautifully marries the shimmering complexity of a diamond with the pure simplicity of a thin band. Handmade from 18ct white gold, one natural princess-cut diamond weighing 1.01ct (H colour SI1 clarity) is bezel set into this ring. You can also alter the gemstone to suit your personal preference. If you like simple emerald-cut engagement rings, let us know!
Six round brilliant cut diamonds bead set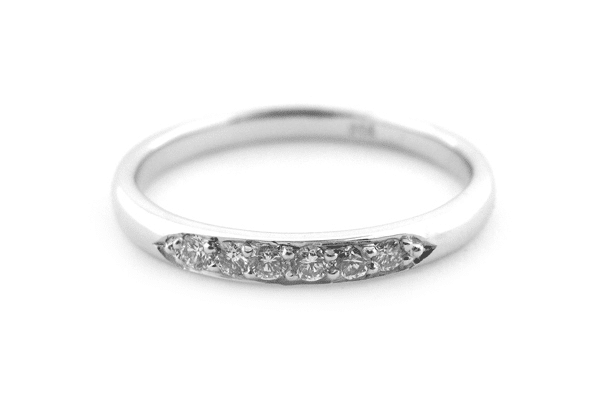 This subtle and elegant piece is a stylish alternative for brides who are constantly on the go. The 18ct white gold band is so smooth and light that you'll forget you're even wearing a ring! As a bonus, the six-round brilliant-cut diamonds bead set into it will sparkle under the sunlight.
18ct white gold pear shape diamond ring, claw set, rounded band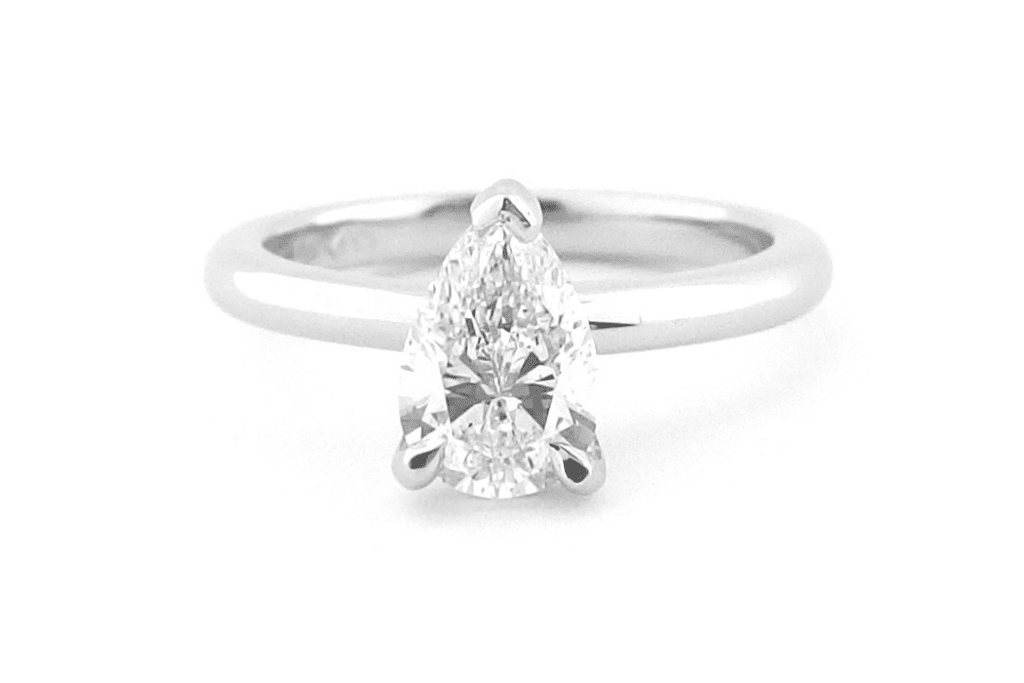 Minimalist engagement rings can still be statement engagement ring pieces, and don't let anybody tell you otherwise. For example, this handmade platinum ring features one natural pear shape diamond weighing 0.86ct (D colour VS2 clarity) which almost appears to be floating in space.
Which design have you picked so far? Let us know if you also like minimalist yet stylish wedding rings to match the engagement ring you'll choose. Browse our range of minimalist engagement rings or get in touch with us so we can create the design together!