Ladies, have you ever wanted to pop the question? These days, more and more women are taking the initiative and asking their partners to marry them. However, the tradition of women bending the knee goes back hundreds of years.
The history of leap day proposals
According to Irish legend, back in the 5th century, a nun called St Brigid spoke to St Patrick, complaining about the fact that women were often left waiting for their suitors to propose. As a solution, St Patrick decreed that women would be allowed to propose on February 29 moving forward. Later in 1288, an unmarried Queen Margaret in Scotland was also said to have passed a law that allowed women to propose in a leap year (however, she had to wear a red petticoat when doing so).
Sources also tell us that in many European countries, if the man declined the proposal, he either had to pay a fine or buy the lady a new gown. Alternatively, he had to buy her 12 pairs of gloves (one for every month of the new year), so that she could hide the lack of engagement ring.
Of course, scholars have found a few holes in the above stories, but the idea of a Leap Day proposal has continued through the centuries.
Famous women who popped the question
If you decide to take advantage of this tradition and propose to your man, rest assured that you're in good company.
Zsa Zsa Gabor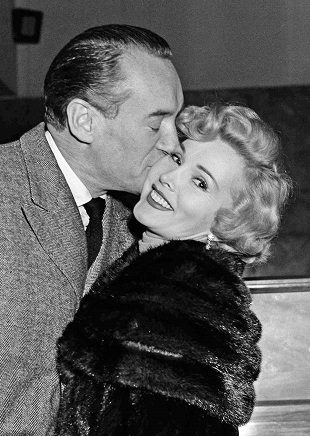 The actress famously stated that she proposed to all nine of her husbands. According to Gabor, "I pay all my own bills… I want to choose the man. I do not permit men to choose me."

Queen Victoria
If it's good enough for royalty, then it's good enough for us. In 1839, Queen Victoria proposed to Prince Albert, stating that it was the "happiest brightest moment in my life."
Diane Von Furstenberg 
Renowned designer Diane Von Furstenberg revealed to Oprah that she proposed to her husband, Barry Diller, on his birthday. On a phone call, Diane said, 'You know, if you want, for your birthday, I'll marry you," and the couple married a week later.
Elizabeth Taylor 
As one of the most popular and famous women in the world, it may come as a surprise to find out that Elizabeth Taylor proposed to her second husband, Michael Wilding. Although the two ended up divorcing, Liz still had fond memories of the marriage, saying that, "We had a lovely, easy life, very simple, very quiet." 
P!nk
In a total rockstar move, P!nk proposed to her partner, motocross legend Carey Hart, in 2005 in the middle of his race! During his third lap, she held up a sign that said, "Will You Marry Me?", quickly followed by another sign saying, "I'm Serious". He took her seriously and the two are married to this day.
Ladies, there has never been a better time for you to take the lead and pop the question. We have a wide range of stylish and elegant men's wedding rings that your partner won't be able to resist!