Cufflinks may traditionally be associated with formal and eveningwear, but these versatile fashion pieces have been making a comeback in all fields. So whether you're heading out for that first date or walking into a job interview, cufflinks are one of the easiest and best ways to take your look to the next level.
What are cufflinks?
Simply put, cufflinks are accessories that fasten your shirt cuffs closed. They're a stylish alternative to having standard buttons on your cuffs and come in a range of shapes, sizes, materials and styles.
How do cufflinks work?
Most standard cufflinks will be made of three parts.
The front face: This is the top of the cufflink and usually features a design or gem.
The post: This part goes through the cuff holes and is attached to the toggle
The toggle: This is the bottom part of the cufflink and pivots 90° to lock in place.
But how do you wear cufflinks? When you put on cufflinks, first set the toggle, so it is closed. Then slide it through both holes in your cuff and swing the toggle back into the locked position.
Types of cufflinks
Although there are dozens of variations of cufflink styles, these are the most common types of cufflinks that you will find:
Whale Back: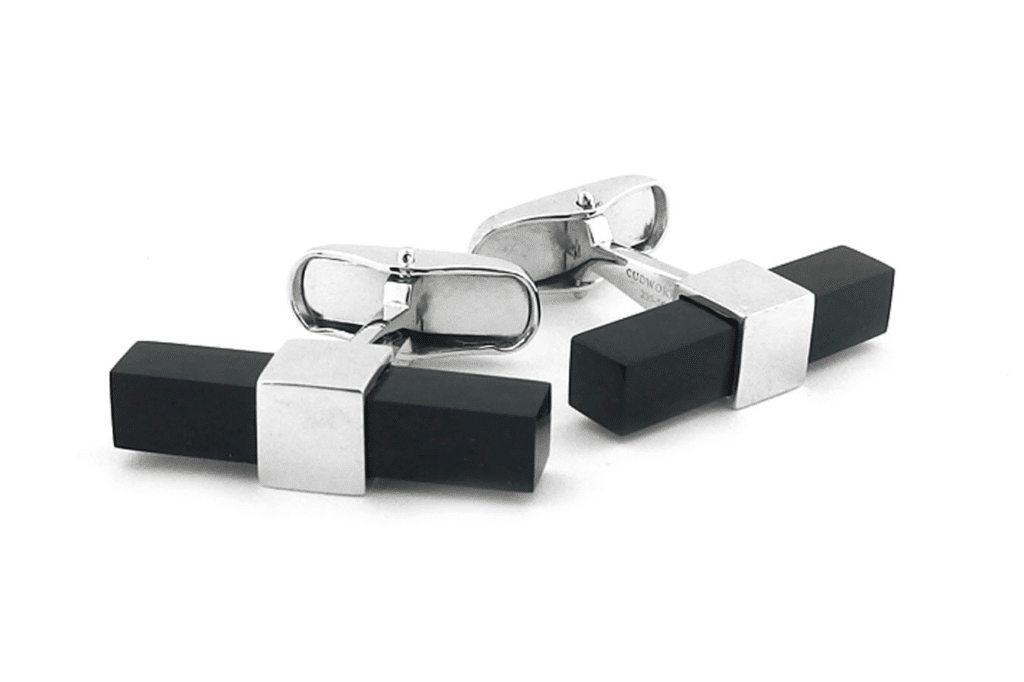 The most common type of cufflink, this design has a flat head, straight post, and "tail". Get the look with our Sterling Silver and Black Agate Cufflinks.
2. Bullet Back: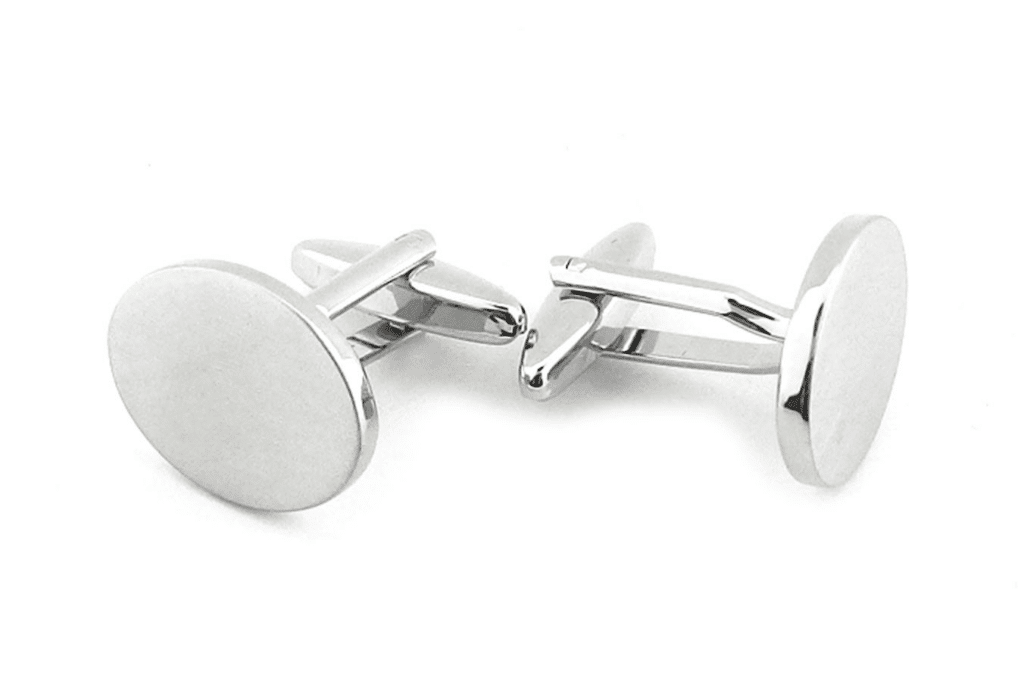 Similar to whale tails, these cufflinks have a hollow frame for the post, with the tail as a narrow cylinder that nests inside. Get the look with our Brushed Silver Oval Cufflinks.
3. Stud or Button Style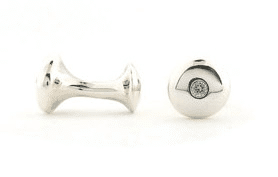 Stud style cufflinks (also known as button style) have no hinge mechanism. Instead, they have a large head, straight post and smaller backing. The lack of moving parts makes this style of cufflink incredibly durable. Get the look with our Silver cufflinks with natural round brilliant cut diamonds
4. Ball Return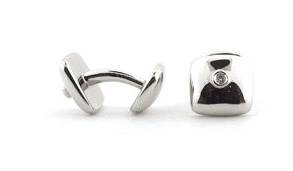 Similar to stud cufflinks, ball return cufflinks lack a hinge mechanism. Instead, this design uses a curved post with a small heavy ball opposite the decorative head. Get the look with our White Gold cufflinks with natural round brilliant cut diamonds.
There are many other types of cufflinks ranging from locking dual-action cufflinks to knot cufflinks to decorative chain link cufflinks – each one perfect for a different occasion.
When to Wear Cufflinks
As we said at the start of this article, cufflinks have traditionally been worn at black-tie and business events. However, styles are changing, and we're seeing an increase in cufflinks in non-formal settings. These days, fashion enthusiasts use their cufflinks as a way to showcase their individual styles and interests in all aspects of their daily lives.
If you're asking yourself, "Where can I buy quality cufflinks?" then look no further than the team at Max Diamonds. Get in touch with our friendly team today or browse our range of cufflinks online.