Your commitment ring is something you'll be wearing for the rest of your life, but there's no reason it should stay the same throughout the years. In fact, there are many great reasons you may want to upgrade your ring.
Styles can change throughout the years, and you may find that although your ring is just as important to you as it was when you first got it, you want to update it to suit your current fashion. Alternatively, you may find that you now have a larger budget to spend on your ring, and you want something with a little bit more sparkle.
Regardless of the reason, upgrading your commitment ring is a fantastic idea. Not only can it become the ring of your dreams, but it can also be a symbol of the journey you and your loved one have taken throughout the years. Here are just a few ways you can honour and upgrade your commitment ring.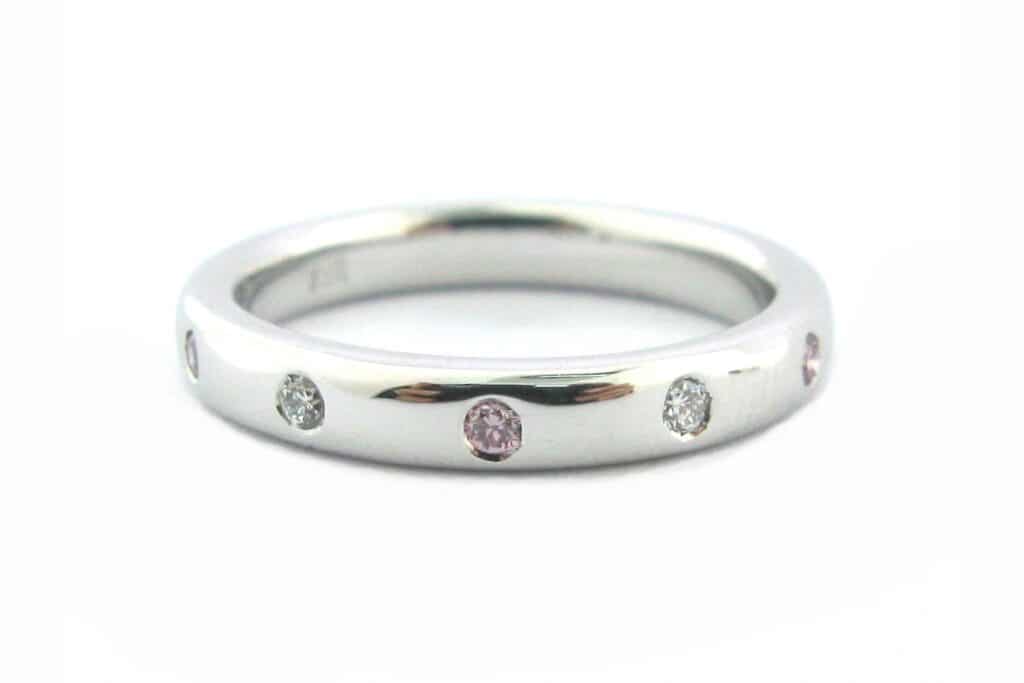 1. Upgrade the metal
White and yellow gold may be the standard when it comes to wedding and engagement rings, but there are other choices like titanium or platinum. Just like your love, these metals are also long-lasting, and are also used by many celebrity LGBTQ+ couples!
2. Change the centre stone
Many couples will often start with a traditional diamond solitaire – but why not look at upgrading to something a bit more unique? If you're looking for a change, it might be worth adding a little bit of colour in your life. These days, diamonds are available in a whole range of colours so you could even invest in something like a pink or champagne diamond!
3. Add additional stones
The rainbow is the perfect symbol of the LGBTQ+ community, so why not include this glorious range of colours in your ring? As your relationship progresses, consider adding jewels of every colour to symbolise each stage. This could present your loved one's birth month, that of your children, or the important events in your lives together. Not only will these pops of colour revamp the appearance of your ring, but they'll also be a reminder of the most important people in your life.
4. Add a special message
If the idea of having a visible change doesn't appeal to you, why not add a secret hidden message to your ring? You may wish to add an inscription on the inside of the band with your wedding date or a special message known only to the two of you. While others will not see it, you'll be able to keep this reminder close to your heart.
Regardless of how you decide to upgrade your ring, the team at MAX Diamonds is proud to have a wide range of LGBTQ+ rings to suit any style. View our collection here or get in touch with the team to arrange a private viewing.