So you've decided to propose – congratulations! By now, you probably know if your partner loves diamonds, but do you know what kind?
There are a variety of ways your diamond could be cut including princess, oval, pear, and many more. Diamonds also come in a wide array of colours including pale yellow, champagne and rare pinks. Additionally, have you considered the setting and ring design? Her engagement ring could be made of anything from rose or white gold and platinum. ,
Obviously, you want to choose a ring that she will absolutely love and be proud to wear for the rest of her life. So, how can you make sure you're making the right decision?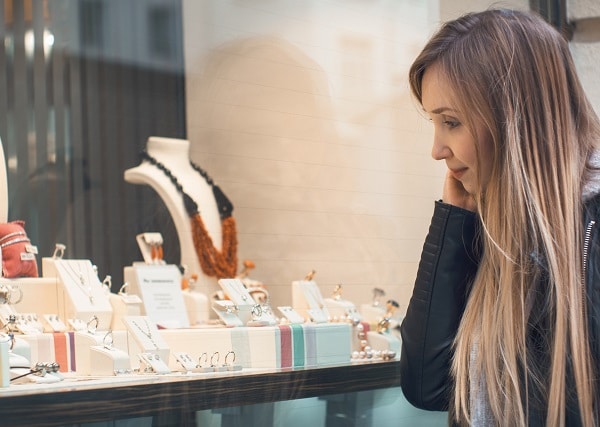 1. Ask a family member
If she is close to her family, asking her siblings or parents for advice is a good idea. Of course, this means that they will need to know about the proposal beforehand, so take the opportunity to sit everyone down and ask for their thoughts.
2. Enlist the help of her best friend
You probably have the contact details of her best friend, so get in touch! Her best friend is the ideal source of information for what she likes, what she doesn't like, and the kind of proposal she would love. Need more information? Her bestie can casually bring up engagement rings in conversation without giving away any hints, then report back to you.
3. Point out rings for inspiration
Think you can be subtle? If you can find a way to casually point out rings when the two of you are together, use this as a chance to gauge her opinion and her preferences. Of course, this is a tricky and difficult option to pull off without your girlfriend getting suspicious, so be careful!
4. Leave it up to her
When all is said and done, the best way to ensure your girlfriend gets the engagement ring of her dreams is to simply ask her what she wants. However, there are still ways that you can surprise her with a proposal! For example, here at Max Diamonds, we offer loose diamonds and can help you choose the perfect one. Then, once you've proposed, you can both come in for an appointment and design the ring together.
Here at Max Diamonds, we love helping couples create the perfect rings. Get in touch with our team today to arrange your first appointment!