Do a simple Google search and you'll find thousands of articles filled with advice on how much you should spend on an engagement ring. But what about wedding rings? The engagement and proposal (although important) can take up all of your attention, and once wedding planning starts, wedding rings take a backseat.
So what's the truth? How much should you and your partner be spending on wedding rings? After proposing, you'll be busy thinking about the costs of your wedding venue, the dress, and your honeymoon – so it can be hard to figure out how much to set aside for your wedding bands!
Remember though, these are rings that you will be wearing every day for years to come, so choosing the right bands is an important decision.
How much do wedding bands cost?
As with engagement rings, the cost of wedding bands can range from a couple of hundred dollars to thousands of dollars. The price of your wedding rings will depend on a number of factors:
The metal used to make the ring
For example, this stylish two-toned wedding ring featuring rose gold and black zirconium would be an affordable alternative to a pure gold band.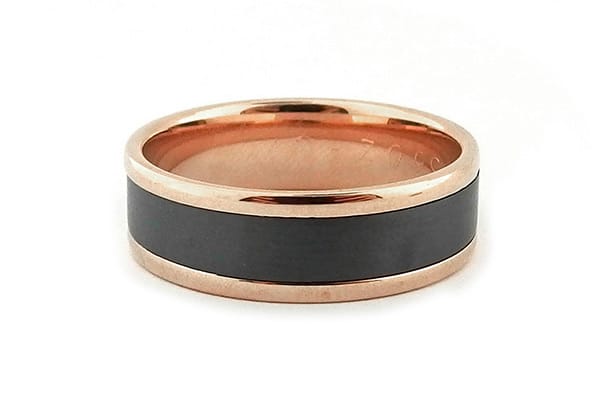 The size of the ring
Smaller rings require less materials and so, will generally cost less. Ladies with smaller hands will love the delicate nature of this Art Deco wedding ring showcasing Milgrain and Bead Set detail.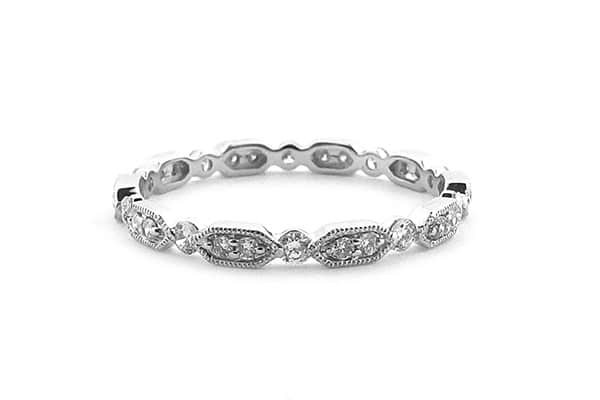 The thickness of the ring
Men's rings usually come in varying widths and some men even choose a very wide ring, such as this subtle 10mm wide men's wedding band with a satin finish.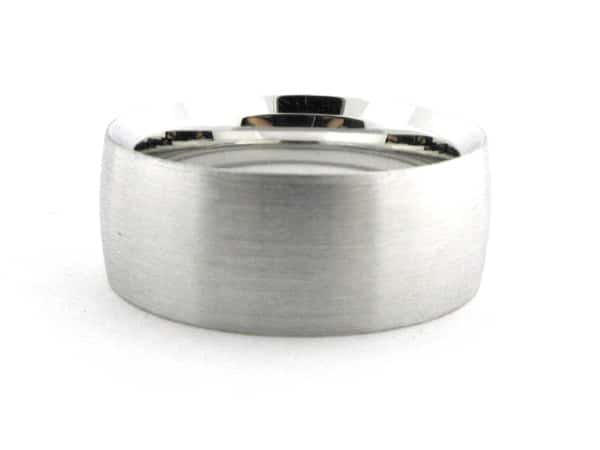 Whether the band has any designs
If your wedding band features any engravings, brush finishes or other designs, this may affect the cost. However, this gives you endless customisation possibilities, like this 18ct white gold wedding band with engraving.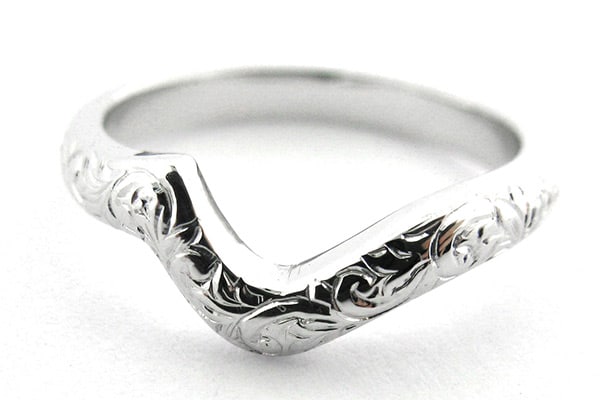 Whether the band will include gems
More and more women (and men) are choosing to incorporate gems and precious stones into their wedding rings. We're loving this delicate pink sapphire and diamond wedding ring!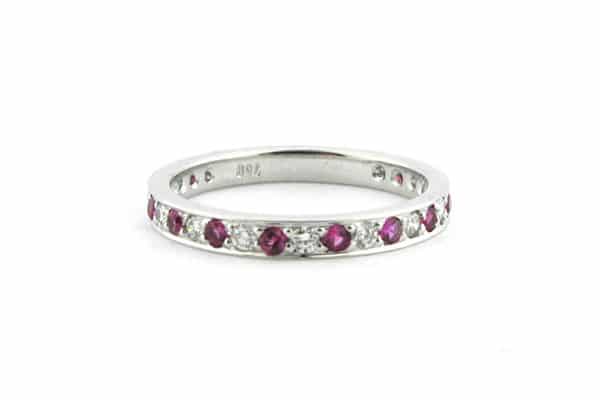 Whether you are buying the engagement and wedding ring as a set
You can buy your wedding rings as a set, either with the engagement and wedding ring together or as a couple like this men's and ladies wedding ring set made of 18ct white gold.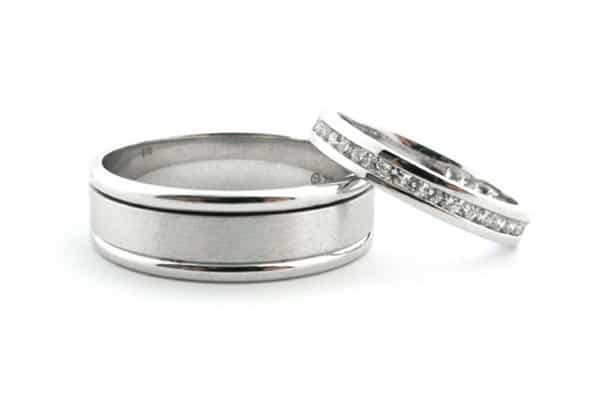 So how much should I be spending?
Like your engagement ring, the answer is: it depends. There's no "right" amount to spend on a wedding ring. Consider factors such as how much you can afford and your lifestyle. Either way, how much you spend on your wedding bands should be a decision you and your future spouse make together.
Here at Max Diamonds, we love helping couples find their perfect wedding rings.
Get in touch with our team today to arrange your first appointment!