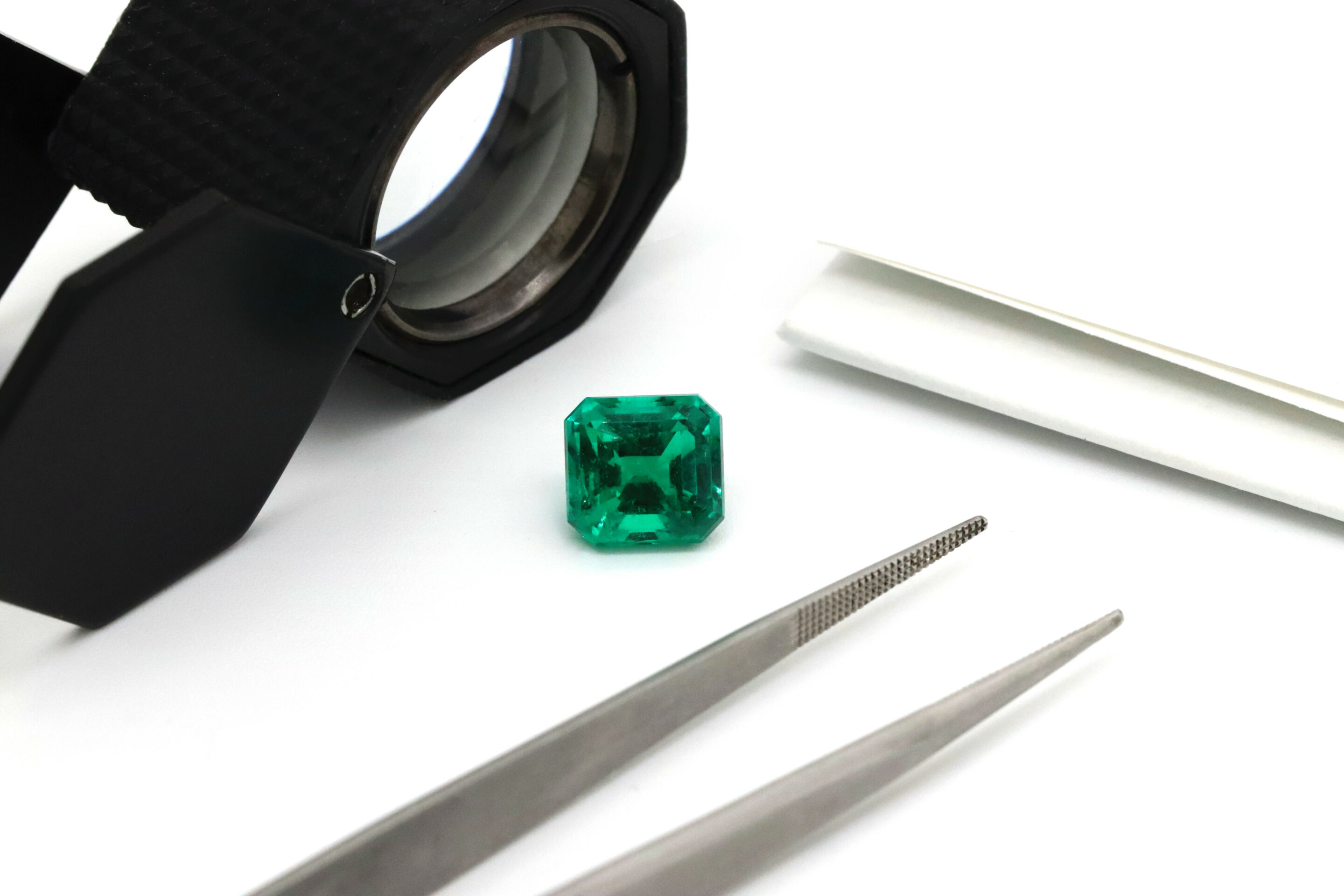 Since ancient times, when gemstones were first treasured for their beauty and used in jewellery, they were also known for their special powers, charms and meaning. They served as symbols of protection, power, spirituality, status and wealth.
Gemstones were used as currency, placed in the tombs of pharaohs, worn on clothing and in jewellery as talismans, ground up and used for their healing powers in medicines and became intertwined in mythology.
For betrothed couples of the 21st century, diamonds may be the most popular gemstone for engagement rings, but rubies, emeralds and sapphires have always been loved for their captivating hues and continue to be valued for their special symbolism, which presents an opportunity for you to add meaning to your engagement and wedding jewellery.
The meaning behind diamonds
The name diamonds refers to its hardness (Greek – Adamas, unconquerable) and they have been symbols of eternity, purity, strength and courage since they were first used in jewellery.
Diamonds are also believed to represent clarity and enhance brain function and thought to protect against negative energies.
 The Romans believed Cupid's arrows were diamond tipped and from this mythology, the idea of romantic love blossomed in the Renaissance era. Since the late 1800s, diamonds have been the feature of engagement and wedding rings when 'a diamond is forever' was woven into popular culture.
Diamonds are the enduring symbol of eternal love and remain the focus of modern engagement and wedding jewellery. As birthstone for April, they are thought to provide inner strength, life balance and abundance.
The meaning behind sapphires
The name sapphire (Greek- blue, Latin- sapphirus) was given to most blue gemstones and by 1800 it was recognised as Corundum, which comes in a range of colours and includes both ruby and sapphire varieties.
Sapphire is the colour of the skies and spiritually, it's believed to open the third eye, promoting a deeper understanding of oneself and the world. Over the centuries, a sapphire's mesmerising deep blue colour has come to represent wisdom, truth, loyalty and peace and has been closely associated with royalty.
Sapphires were popular in engagement and anniversary rings well into the 20th century. It's also the birthstone for September.
The meaning behind rubies
Ruby is named for its rich red colour (Latin- Rubeus) which symbolises passion and success in love.
Rubies have been associated with abundance, good fortune and prosperity and is believed to promote vitality, courage and strength.
Overall, rubies are a meaningful gesture to your future life together when gifted as an engagement ring or anniversary jewellery. 
As birthstone for July, rubies are meant to bring health, wealth and wisdom.
The meaning behind emeralds
Emerald, meaning 'green stone', is thought to come from the Greek (smaragdos) and is probably derived from ancient Persian.
 An emerald's luscious green colour associates  itself with nature and the earth. It represents growth, renewal and balance, and promotes harmony, patience, forgiveness and wisdom. Great qualities a couple will want to embody as they embark on a life together.
As for their healing properties, emeralds have been used to enhance vision and soothe the nervous system.
Emerald, the symbol of truth love and hope, is the birthstone for May.
The meaning behind preidot
Known for its bright, light, olive-green colour, peridot signifies joy, happiness, positivity emotional wellbeing, self-confidence and relaxation.
Peridot , the birthstone for August, is often connected to references to nature and can promote feelings of renewal, growth and vitality.
Its healing properties include strengthening the immune system, as an aid to digestion and supporting healthy skin.
The meaning behind aquamarine
Named for the sea-water blue colour, aquamarine was a talisman for sailors who believed it bestowed good health, courage and clear thinking.
With its pale blue colour, aquamarine's likeness to the colours of the ocean embodies tranquillity and calm. Birthstone for March, it's thought to promote purity and alleviate stress.
Choosing the perfect gemstone
It's the story behind your jewellery that means so much, whether it's been gifted by someone special or it's a special treat for yourself, as it's often the mark of a memorable moment.
 Jewellery can be a symbol of a moment in life worth holding on to that gives you strength and courage, patience and forgiveness, protection and hope, prosperity and wisdom, love and abundance.
If you're thinking about using a coloured gemstone for your next jewellery design, take a look at our range online or in our Sydney showroom.
Lean on our expert team of jewellers, designers and gemmologists to find your perfect piece.
See us at our Sydney store for a hands-on experience, call us on (02) 9158 0997 or email us at enquiries@maxdiamonds.com.au.