The solitaire engagement ring is a classic for a reason. This single stone is both simple and clean, while the quality of the jewel draws the attention with its sparkle and shine. It's a ring that goes well with any style and any outfit. These days however, many brides are choosing to go with something more unique that speaks to their personality. If you still love the simplicity of a solitaire ring but want to add a little something special, there are a variety of ways you can do so!
Go with a Coloured Stone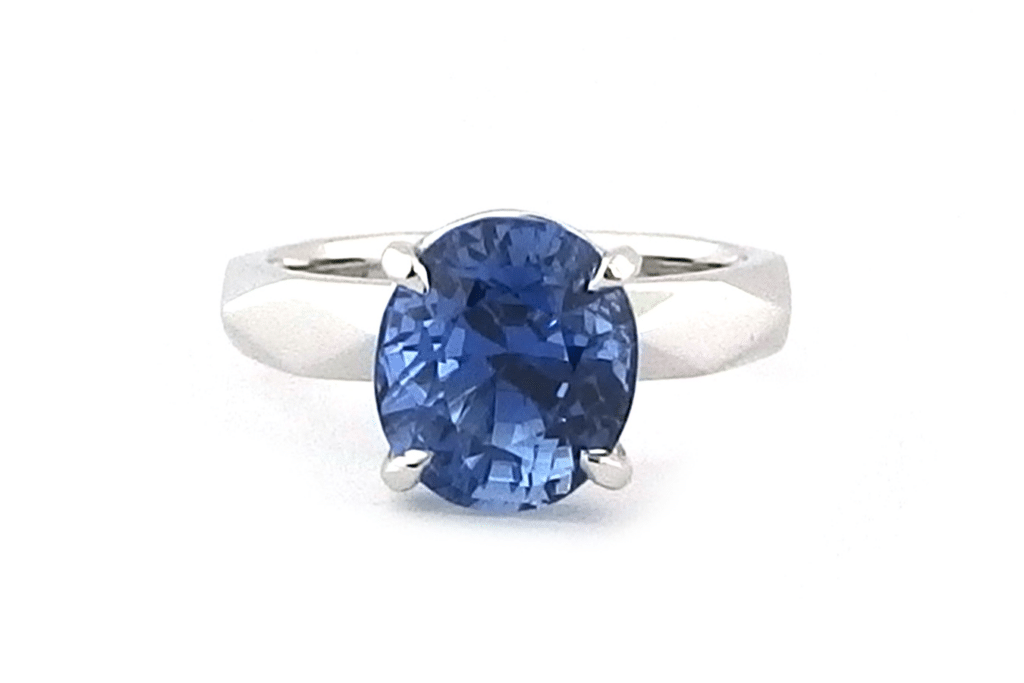 With other stones quickly gaining popularity, solitaire rings can now come with flashing blue sapphires, deep red rubies, shimmering emeralds, and much more. Of course, they do say that diamonds are forever, and with the wide range of colours available in coloured diamonds, you can still opt for the classic diamond solitaire – with a bit of a twist!
Consider: Our Sapphire Ring With Faceted Band.
Choose a coloured band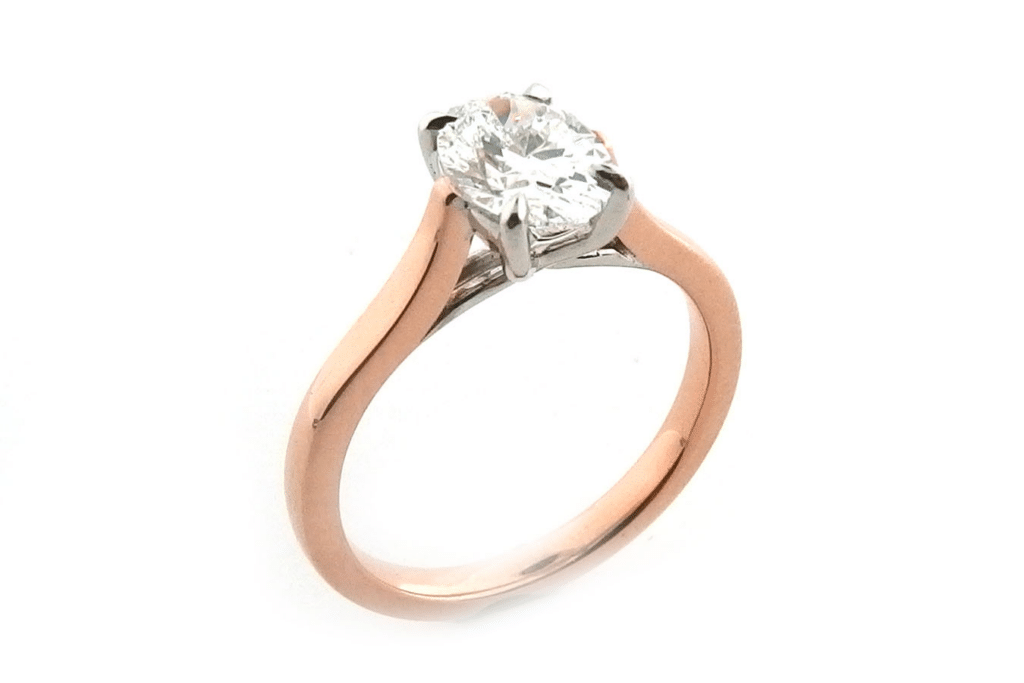 If you love the simplicity and elegance of a single white diamond, you might also want to consider choosing a band in a different colour. Bands for solitaire rings have traditionally come in gold or white gold, but we see many brides opting for the warmth of rose gold nowadays, or even blending several metals.
Consider: Our Oval Cut Diamond Set In Two Tone Crossover Design.
All shapes and sizes
Although solitaire rings most often sport a brilliant cut diamond, the fact is that diamonds can be cut into all different shapes. And, if you are going to wear one, it's worth exploring the many options available. A princess cut is a bold look while an emerald cut suits the modern bride. Ovals are perfect for the quirky bride, and even heart shapes can work for those who want something sweet and wholesome.
Consider: Our Princess Cut Diamond Ring With a Rounded Band
Fashion the band
Some say that solitaire engagement rings should have an unadorned, plain band. We say that you should be able to design your band and pick a style that will suit your unique personality! Do not be afraid to opt for a ring that features diamonds clustered in the band. Rather than taking away from your central diamond, it will actually draw attention to the focal point of your ring and bring sparkling shimmers from all angles.
Consider: Our Pear Shape Diamond Ring With Bead Set Diamonds
Your engagement ring is something you will be wearing for the rest of your life, so it is important you choose a ring that you will love. Explore all your options and browse our stunning range of engagement rings!