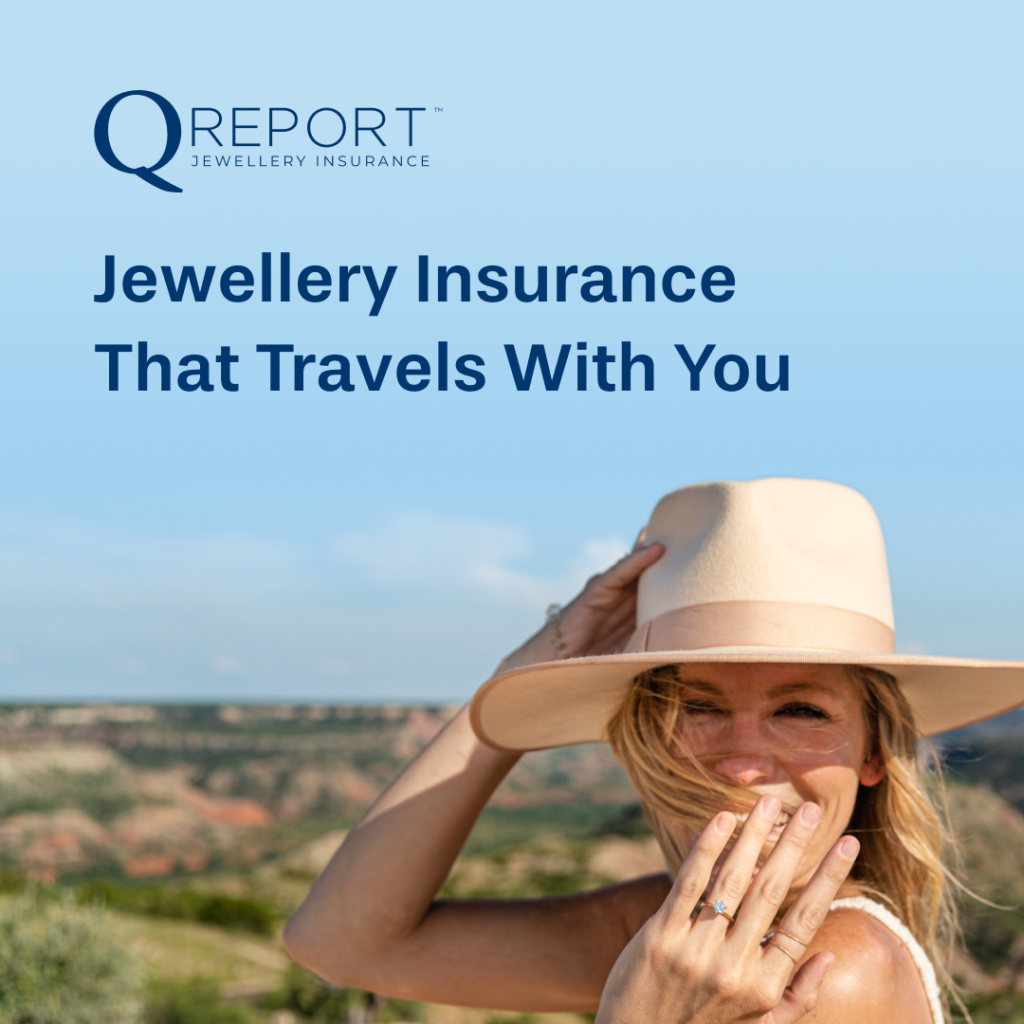 Behind every piece of jewellery is a special moment, a piece of your personal history. The engagement ring sits atop the list of the most valuable and sentimental pieces of jewellery for many couples.
How would you feel if your engagement ring got lost or stolen?
Being prepared with jewellery and engagement ring insurance is the best way to avoid that heart-sinking moment. No matter how careful you are, it's important to have peace of mind if the unexpected happens.
What is engagement ring insurance?
Engagement ring insurance is a specific type of insurance designed to protect the financial investment of an engagement ring in case it is lost, stolen, damaged, or misplaced.
What does engagement ring insurance cover?
Loss or theft
If your jewellery goes missing, your insurance policy will compensate you based on the coverage type you have selected.
Depending on your policy and your insurance company, you will either get reimbursed for your ring's appraised value (replacement cost coverage) or the current market value at the time of loss (actual cash value coverage).
Damage
The insurance company may pay for repairs to the damaged engagement ring or jewellery, depending on the extent of the damage.
Mysterious disappearance
Some insurance companies cover this. It refers to situations where the ring is lost, but the cause is unknown. This can be beneficial in cases where you may not be able to pinpoint exactly when or where it went missing.
Travel coverage
Jewellery and engagement ring insurance often extends coverage internationally, ensuring that your jewellery is protected wherever you are.
How do I choose an insurance provider?
There are multiple options available. You can ask your existing insurance provider for jewellery insurance (for example, add the jewellery to your existing home and contents insurance).
You could also research a separate insurance policy with a new provider, or you can take out separate jewellery insurance independently recommended by the jeweller you purchased it from.
MAX Diamonds works closely with jewellery insurance specialists, Q Report, and are a Q Report Certified Jeweller. We get asked weekly about insurance so we undertook our own research to find a company we could introduce to our customers.
As your jeweller, we have all the details and information about your MAX Diamond jewellery, so a member of our team can set up your new insurance policy through the Q Report portal. There is a four day cooling off period, but your insurance can be set up in advance so that your engagement ring is insured worldwide the minute you leave the studio.
If your jewellery goes missing simply get in touch with Q Report, they will immediately get in touch with us and together we will make this as seamless and fast as possible.
Tips to minimise loss or damage to your jewellery
Never wear jewellery whilst swimming in the ocean, as your fingers will shrink in the cold water – this is by far the most common cause we hear of jewellery loss.
The safest place to have your ring is worn on your finger
If you do need to take it off for any reason, store your valuable jewellery in a locked safe.
If your ring is loose, make an appointment with us to have it resized.
If you are travelling to a country or place that has a high crime rate, it is best to leave your valuable pieces in a safe at home unless you have them fully insured.
It is a good idea to have clasps, settings and any movable parts to your jewellery checked by us every 6-12 months. Come in for a coffee and a free clean and check, just contact us to arrange a time that suits you.
Now that you have all the information you need to make the right decision for you, it's time to start your research.
Start by having a conversation with our team about every aspect of your jewellery and engagement ring, and feel free to call Q Report and have a conversation with their team if you want to know more about the policy benefits.