When it comes to diamonds, there are a variety of cuts and colours to choose from. We believe that your diamond (and your ring) should reflect your own unique reality. That's why we've put together this comprehensive list of the different diamond cuts.

Brilliant Cut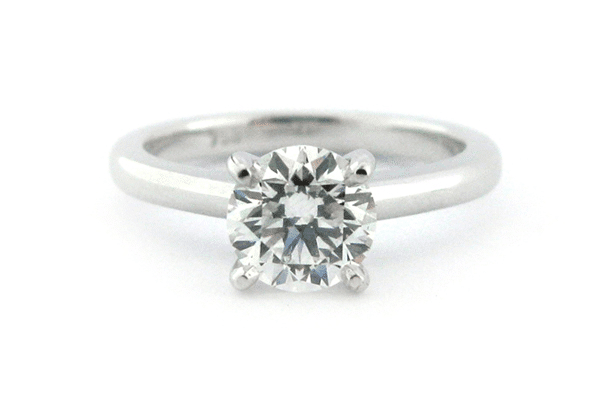 Originally crafted by master jeweller, Marcelo Tolkowsky in 1919, this gorgeous cut turns 100 years old next year! Honestly, the brilliant cut is a classic for a very good reason – just look at that sparkle! With 58 different facets, this cut boasts ultimate light refraction and will catch the eye of everyone around you.
Perfect for: The classic girl who loves diamonds
Check out our: Classic Four claw set round brilliant cut diamond ring

Princess Cut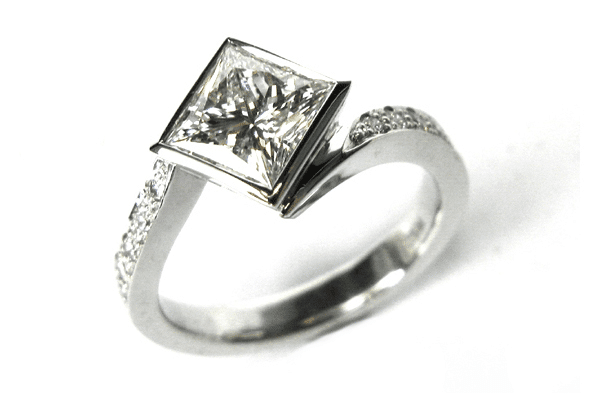 With an original 58 different facets, this British-designed cut has evolved over the years to now involve 76 facets and four bevelled sides. This distinctly unique shape casts the same amount of sparkle and shine as the Brilliant, but its geometric lines give it a more modern feel.
Perfect for: The bold and powerful woman
Check out our: Bezel set princess cut diamond ring with a twisted band

Cushion Cut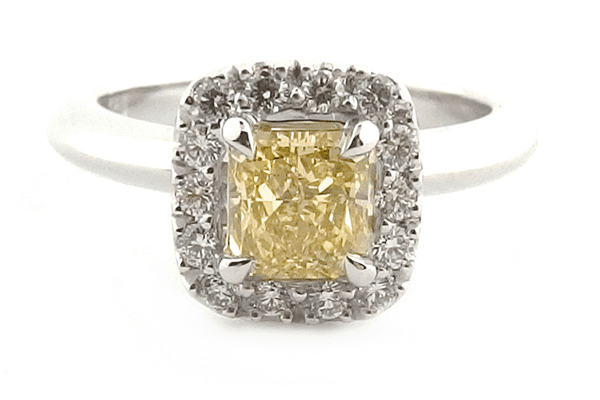 There's just something about the cushion cut that screams luxury and extravagance. It might have something to do with the fact that this cut is typically nestled in a bed of diamonds. Or it might be "crushed ice" appearance of the diamond due to the number of facets. Either way, this cut is simply gorgeous.
Perfect for: The girl with exquisite and expensive taste
Check out our: Yellow cushion cut halo

Emerald Cut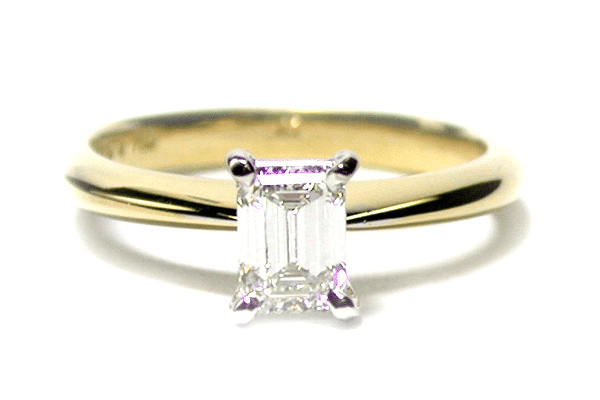 It's no surprise given its name, but this cut was originally designed to enhance the vivid green of emeralds. These days, however, many diamond lovers are embracing this distinctly understated and elegant cut. Also known as a Step Cut, this cut is unusual in that it creates a "hall of mirrors" effect when hit with light.
Perfect for: The elegant and refined woman
Check out our: Two tone Emerald cut diamond ring

Pear Cut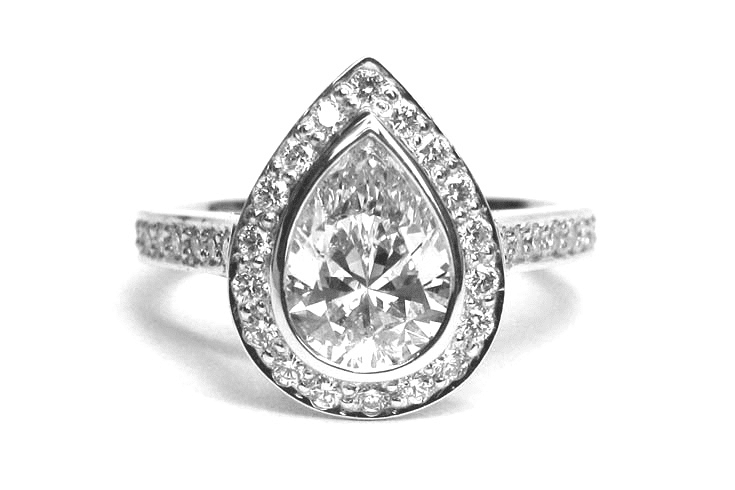 A combination of the marquise and brilliant cuts, the pear cut is a beautiful teardrop shape and is one of the most tricky shapes to create. You'll often see this shape used in pendants and earrings, but we're seeing this beauty make a return to engagement rings – and there's no surprise why! The elongated cut makes your fingers look longer and slimmer, and has the added benefit of appearing larger than other cuts of the same weight.
Perfect for: The graceful and whimsical lady
Check out our: Bezel set pear shape diamond halo ring
Have you been inspired? Get in touch with the friendly team of expert jewellers at Max Diamonds today and find out how we can craft the perfect diamond ring for you.