So, you're ready to pop the big question, to say those four magical words – Will you marry me? Congratulations! Now it's time to get planning and choose the perfect engagement ring.
It's easy to get caught up in the excitement and romance of a proposal, but an engagement ring can be one of the biggest, and most emotional purchases you will make. It's important you get it right.
Whether you've been looking at rings together or it's a surprise proposal, we have you covered. We're here to help you find the ring that'll be a guaranteed 'YES'!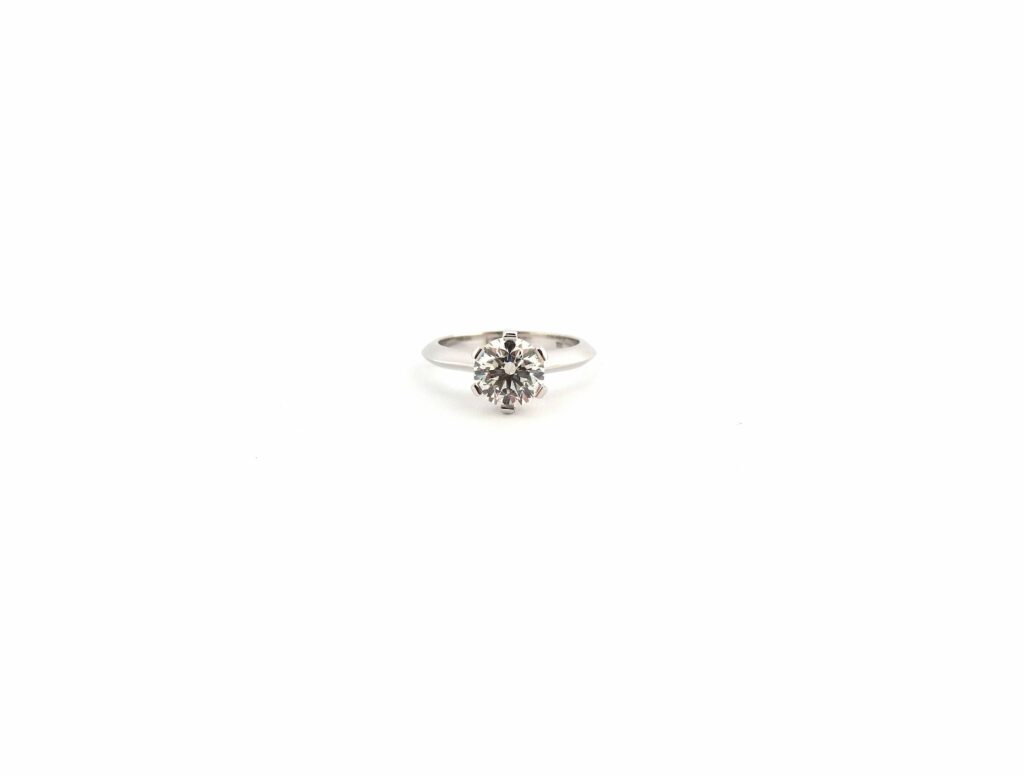 Consider your budget
Forget the old wife's tale that an engagement ring should cost three-month's salary. It's not about the price tag, it's about the feeling and sentiment.
Consider what you can realistically spend on an engagement ring. This ring should represent happiness and excitement for the future, not be a source of financial stress.
Once you've set a budget you're comfortable with, we can customise the ring to suit your budget. You can also take us up on our six month interest free lay-by offering.
Or if in the future you decide to upgrade your natural diamond for a larger size, higher colour or clarity grade, or even a different shape, we offer lifetime upgrades. Due to the high quality of our diamonds, we take back your diamond in return for store credit.
Planning a surprise proposal?
Put your investigative hat on because it's time to do some research! Here are a few questions that can help narrow down your choice:
· What kind of jewellery do they usually wear?
· Do they love statement pieces or finer jewellery, or barely wear any jewellery at all?
· Do they wear more silver and white gold pieces or tend to favour yellow gold jewellery?
· Would they prefer a traditional diamond or perhaps a gemstone?
· What size hands and finger shapes do they have? Long and slender, short and wide, or somewhere in between? (link to blog)
To help you find the answers, look back on old photos or their most recent social media posts to gauge their style. You could even have a look at their Pinterest board for inspiration, or ask a trusted friend or family member to come with you for support.
If you're still not 100% sure on your choice, it's possible to propose with a loose diamond, meaning you'll propose with the diamond stone (in a non-specific setting) with the intention for you both to come back and choose the preferred ring design later.
Design the ring together
When deciding on the ring you or your partner will wear for decades to come, it needs to fit into your lifestyle and reflect their personal taste.
For example, if you're planning on wearing the ring everyday and if you have a particularly active profession, you may opt for diamonds, sapphires or rubies that are more durable. We also recommend you avoid trends and to favour a design that'll last the test of time.
Are you familiar with the 'Four C's of diamonds' – cut, colour, clarity and carat?
Out of these four diamond options you can prioritise what aspects of an engagement ring are important to you. If you've always wanted a big ring but your budget doesn't match your desires, compromise with a lower clarity diamond to get the size you want and/or that suits your hand shape. Or if clarity and carat mean more to you, then smaller or multiple stones could be the best option.
The next step
Feel like you need a little more guidance? Talk to our team about custom designing the perfect engagement ring.
Meet with our dedicated and experienced designers and gemologists at our Sydney showroom for a hands-on experience in creating the ring of your dreams. Call us on (02) 9231 3454 or email us on enquiries@maxdiamonds.com.au.