When the eternally stylish Marilyn Monroe got married to Joe DiMaggio, she didn't wear the traditional engagement and wedding ring set. Although this may have been due (in part), to the fact that DiMaggio spontaneously proposed without an engagement ring, Monroe's iconic and classic style has meant that the star didn't need more than a single ring to shine brightly.
In fact, her platinum eternity band set with 36 baguette-cut diamonds has set the stage for brides all around the world who want a single ring design, as opposed to a combination. And if it's good enough for Marilyn, it's good enough for us. So what are your options if you want to combine your engagement and wedding ring into one custom design?
One ring to rule them all
If you think less is more, you can opt for the "one ring" option a la Marilyn Monroe. The fantastic thing about this route is that there are so many options for you to choose from when selecting a combined wedding and engagement ring. We've picked a few ring options that inspire us.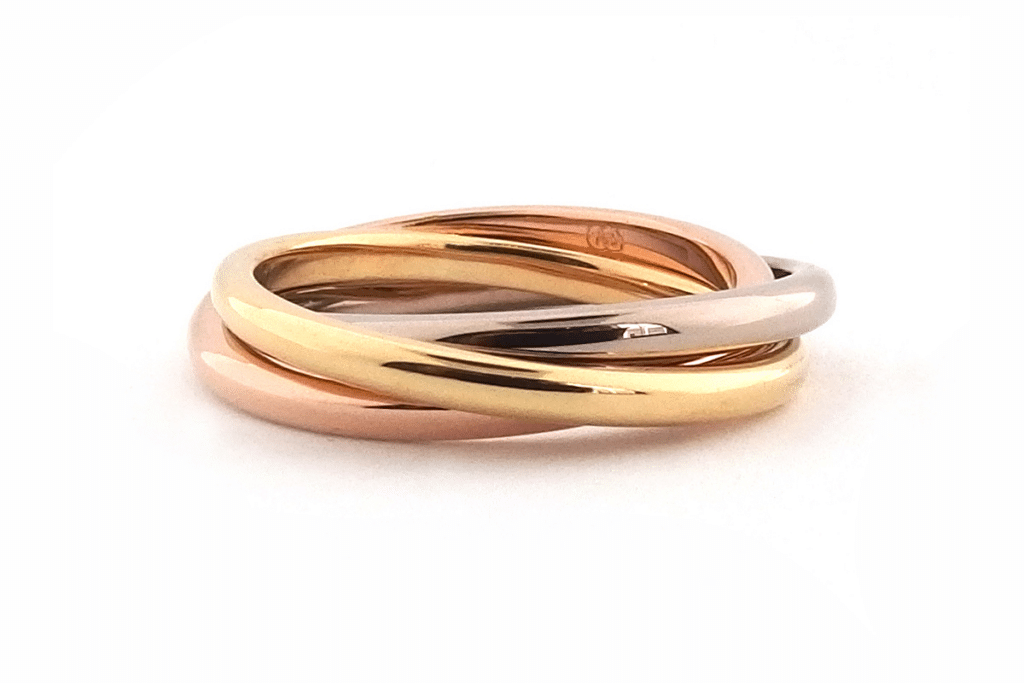 This stunning wedding ring features intertwining bands of 18ct white, yellow and rose gold. Although the rings all sit together, the unique designs make them look like several different rings. The combination of the three perfectly symbolises your past, present and future and is a subtle and stylish option for minimalist brides.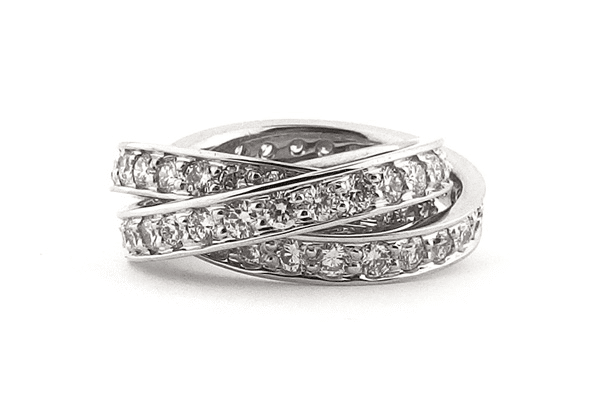 For brides who want a bit more bling, why not consider a design like this three-stack ring? Handmade with white-gold and dozens of glittering diamonds, this ring evinces quality, luxury and indulgence. It's perfect for ladies who love going that extra mile and aren't afraid to shine bright.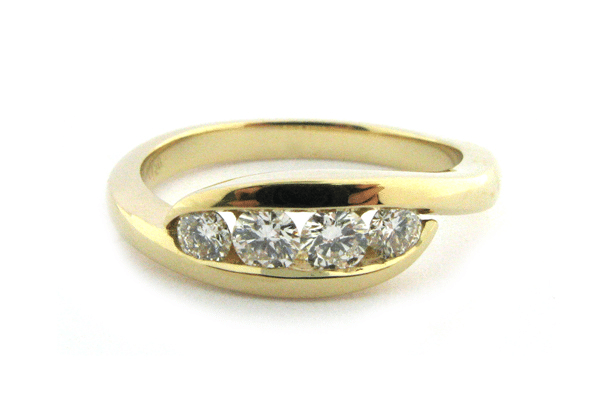 Made from 18ct yellow gold, this wedding ring features elegant and natural curves combined with channel-set diamonds. This design hugs the designs on either side with a sweeping line of gold, making it perfect as a wedding and engagement ring all in one.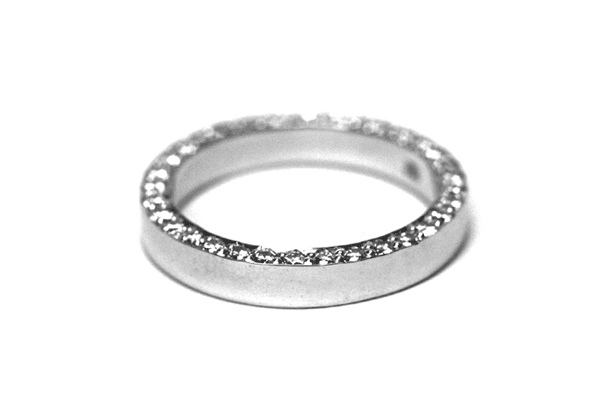 Another unique design to consider is this 18ct white gold handmade ladies wedding band with bead set diamonds on the side of the band. Although it may appear like a standard wedding band at first glance, the hidden diamonds along the side give off a secret sparkle.
Here at Max Diamonds, we have a wide array of wedding rings to inspire you. Why not arrange a viewing today, or meet with our jewellers to discuss a custom wedding and engagement ring design.