When we think of Zodiac-themed jewellery, we typically envision our month's birthstone.
But there's more to your birth sign than just a designated coloured stone. After all, why are only April babies afforded the luxury of wearing diamond jewellery?
We've decided to redefine the unimaginative rules surrounding jewellery and birthstones. No matter whether you're a firm believer in astrology, or are just a fan of jewellery, here are our recommended pieces of diamond jewellery that are best suited to the personalities of the twelve Zodiac signs.
Aries (21 March – 20 April)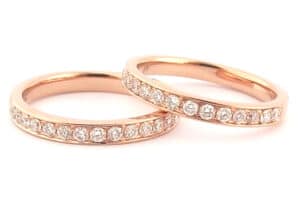 As an Aries, you're spontaneous and courageous, and everything you do is fuelled by a bright, burning energy. Our 18ct rose gold diamond eternity rings encapsulate your adventurous spirit with its warm golden tone and endless diamonds wrapped in a complete circle, just like your endless enthusiasm for life.
Taurus (21 April – 20 May)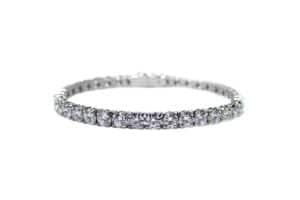 If you are a Taurus, you're famous for being a dependable force who is as loyal as they are resilient. They're also known for enjoying the finer things in life. Embrace your love of luxury that comes with being a Taurus, and spoil yourself with a gorgeous diamond tennis bracelet.
Gemini (21 May – 20 June)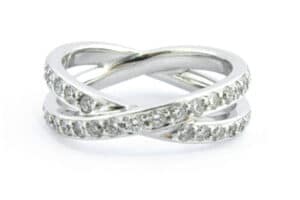 Geminis are known for their curiosity about the world, and their charming sense of expression. This Double X over-stack ring matches the curious nature of a Gemini, as its unconventional design demands attention. And just as Geminis are represented by twins, this ring combines two into one.
Cancer (21 June – 22 July)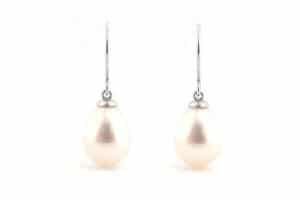 If you're a Cancer, then chances are you're a sensitive soul who is dedicated to protecting and caring for your friends and family. Even though it doesn't contain diamonds, we can't pass up on the opportunity to assign your delicate aura to our dainty pearl earrings. As a water sign, it makes perfect sense to pair your outfits with pearl jewellery.
Leo (23 July – 22 August)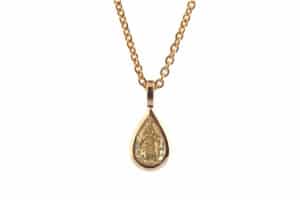 Leos are the most lively and fun out of all of the Zodiac signs, so every Leo will need a piece of jewellery that reflects their bright nature. Our yellow shaped pear diamond pendant is bold and brilliant, just like you.
Virgo (23 August – 22 September)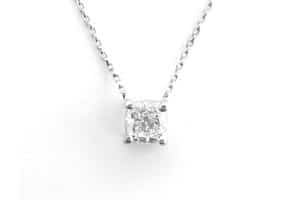 As a Virgo, you are a humble, all-natural and industrious force to be reckoned with. A cushion cut diamond necklace embraces the natural look that you adore; a simple, timeless statement that is just as humble as you are.
Libra (23 September – 22 October)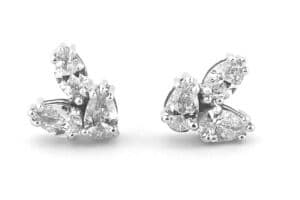 There are many words that can be used to describe Libras: detailed, empathetic, intelligent. But most of all, Libras are all about finding a harmonious balance, with their symbol being an even scale. Balance out your look with these gorgeous 18ct white gold earrings that perfectly mirror each other when worn.
Scorpio (23 October – 22 November)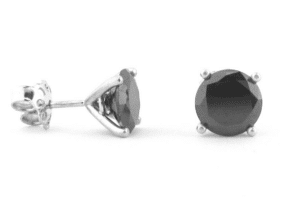 Scorpios are renowned for being passionate, creative, fearless, and intensely smart. But above all, the defining characteristic of Scorpios is their aura of irresistible mystery. Our round black diamond earrings perfectly encapsulate your mystifying nature with their sleek, rich darkness that captures everyone's attention.
Sagittarius (23 November – 21 December)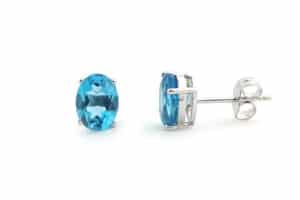 Everyone is drawn to the assertive, optimistic force of a Sagittarius. As one of the most artistic signs, you deserve a piece of jewellery that is as magnetising and creative as you are, even if it isn't a diamond. These bright, silver Topaz earrings are ideal for a Sagittarius, as they are as bright and impossible to ignore – just like you.
Capricorn (22 December – 19 January)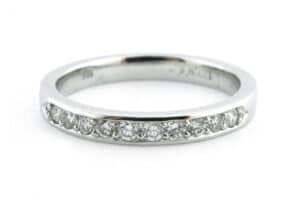 If there's one thing that Capricorns are good at, it's being ambitious overachievers. With their humble and responsible personality, they need a piece of jewellery that can accompany them to greatness. The bead set half eternity ring is a practical choice for the practical Capricorn, and you can rest assured that it won't get in the way of your hard work.
Aquarius (20 January – 19 February)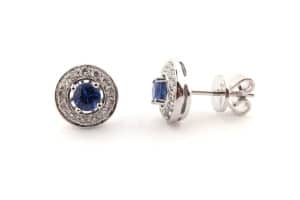 As one of the more innovative and open-minded signs, an Aquarius is ready to embrace change. An Aquarius needs a piece of jewellery that is just as original and creative as them. The diamond and blue sapphire halo earrings are a unique look perfect for the unique Aquarius.
Pisces (20 February – 20 March)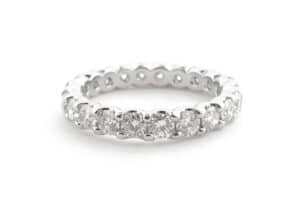 Romantic, gracious and charming are all words that can be used to describe a Pisces. Your romantic side is ideal for a full eternity claw set ring, a dainty sentiment to your graceful personality.
Find Your Next Jewellery Piece According to Your Zodiac Sign
Inspired by the jewellery assigned to your Zodiac, or wishing that your birthday fell on another date so you could wear another sign's piece? Luckily, there are no fixed rules when buying your next jewellery piece. No matter how the stars were aligned on the day you were born, you are free to choose whatever piece of jewellery speaks to you.
If you are feeling inspired to invest in a high quality piece of diamond jewellery, then it's important to choose the best diamond wholesalers in Sydney. Max Diamond's high quality diamonds wholesale makes diamond jewellery accessible to everyone – no matter their Zodiac sign.
To find out more about how to purchase diamonds wholesale, arrange a consultation with our Sydney-based team today.