Have you heard of the bezel, or collet, diamond setting? It is one of the oldest jewellery settings known to man, harking back to the ancient Greeks and Romans and beyond. The idea is simple: the gemstone is placed into a grooved area, while a lip of metal is used to hold the gemstone securely in place. In modern bezel settings, this rim sits just above the girdle (widest point) of the diamond. Here are some of the ways we utilise the stunning bezel setting in custom made engagement rings.
Techniques to customise a bezel setting
There are a number of ways you might choose to personalise a bezel diamond setting. You might request a scalloped edge to the bezel, as was commonly used in Medieval ring styles. A designer might use milgrain (beading), piercing or engraving to add patterns to the bezel edge. You might also wish to enquire about a half bezel setting, where the rim only extends around half or part of the gemstone instead of its full circumference. At times this can have the extra benefit of introducing more light and reflection into the diamond for greater scintillation.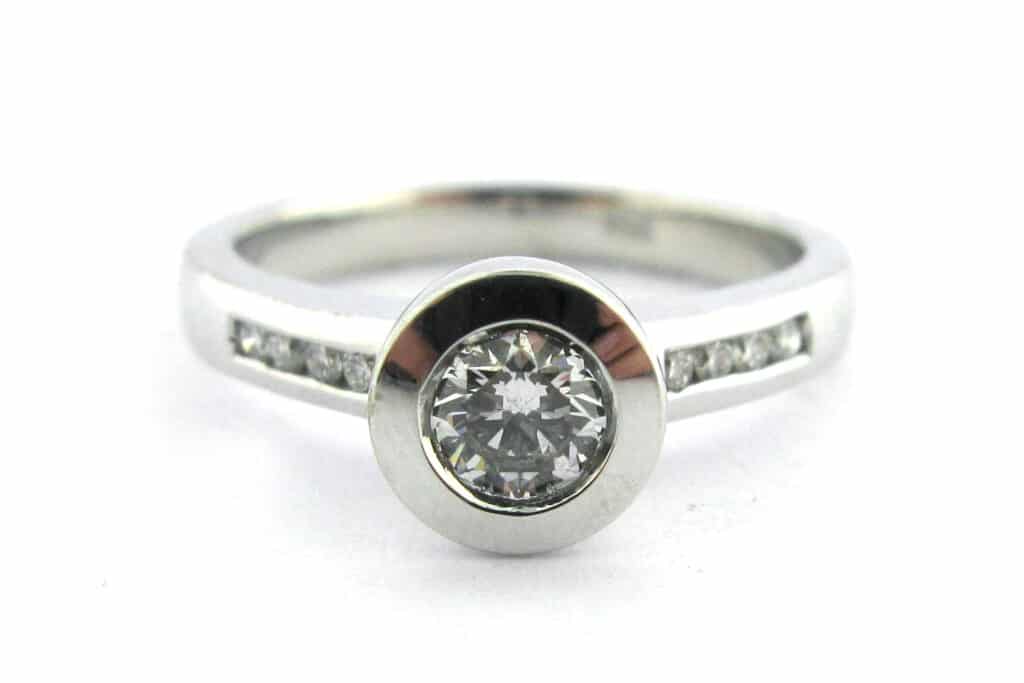 What are the advantages of a bezel set diamond?
Thanks to its secure setting, a bezel style can be an excellent choice for a diamond engagement ring design if you love sport or being active. Bezel rims can protect the edges of a diamond and in turn, protect clothing and other items from being snagged by the gemstone's edge. It's also ideal to keep softer gemstones protected and in place, so can be an ideal choice if you are incorporating multiple stones into one ring. The design element can even be used to disguise minor inclusions at the edge of a diamond. Keep in mind that a bezel setting can ever so slightly reduce the sparkle of a diamond as light will be passing only through the gemstone's table, however there's also a significantly lower chance of dirt working underneath the diamond and reducing its sparkle in this way.
The variance in bezel set rings
Not all bezel settings look alike – in fact, this technique can be used for a vast array of unique styles.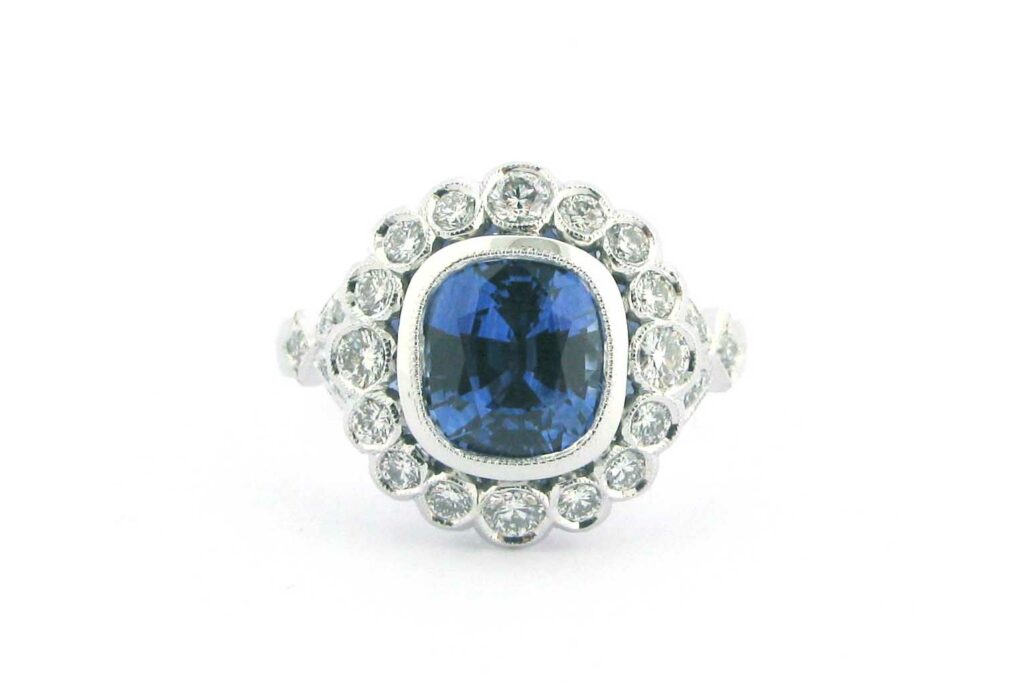 This engagement ring with halo features individually-set diamonds surrounding a centre stone.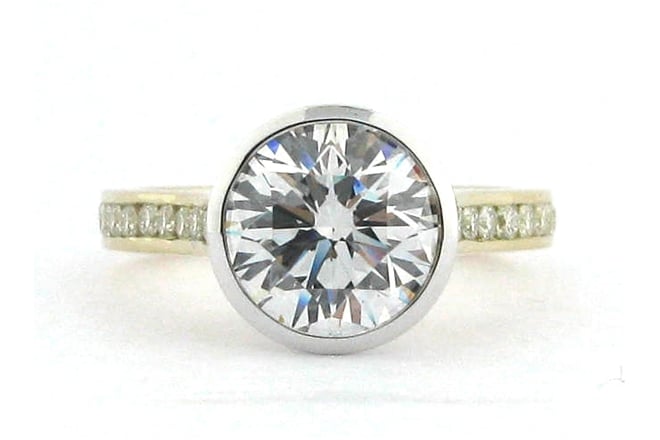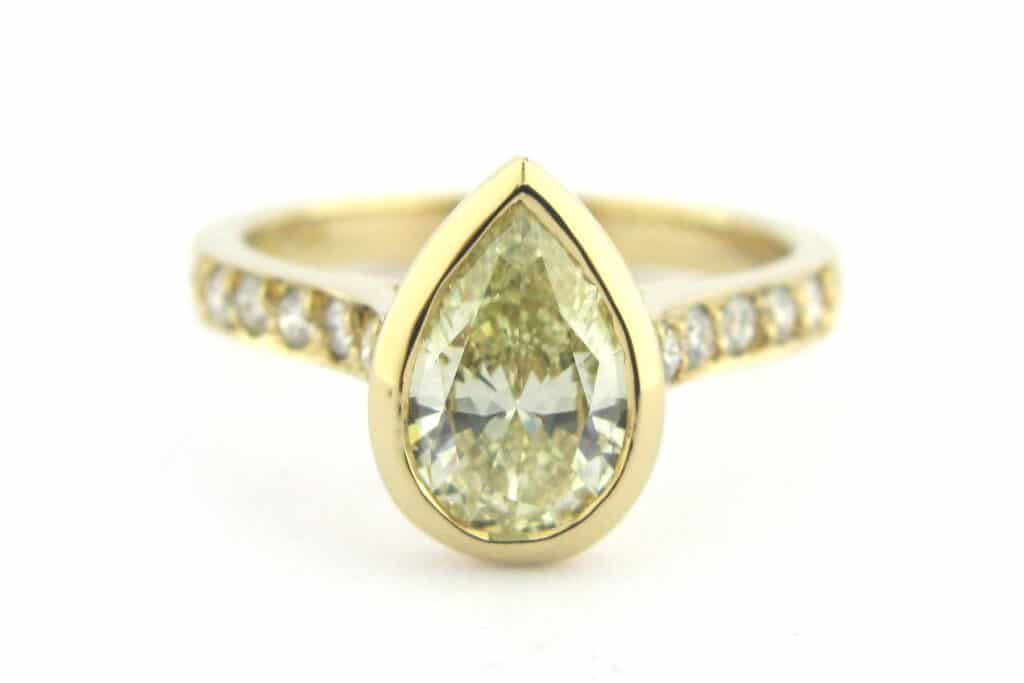 Bezel settings can be ideal to secure fancy shaped diamonds, such as this pear-shaped stunner.
Speak with MAX Diamonds' custom design team today about incorporating bezel settings into your engagement, wedding or eternity ring design.