Wedding rings might traditionally be a plain band, but many brides (and grooms) are now bucking the trend and choosing beautifully intricate bands to match their engagement rings. We've put together a list of some of our favourite wedding bands that feature diamonds, so you can add a little flair and personality to your wedding set.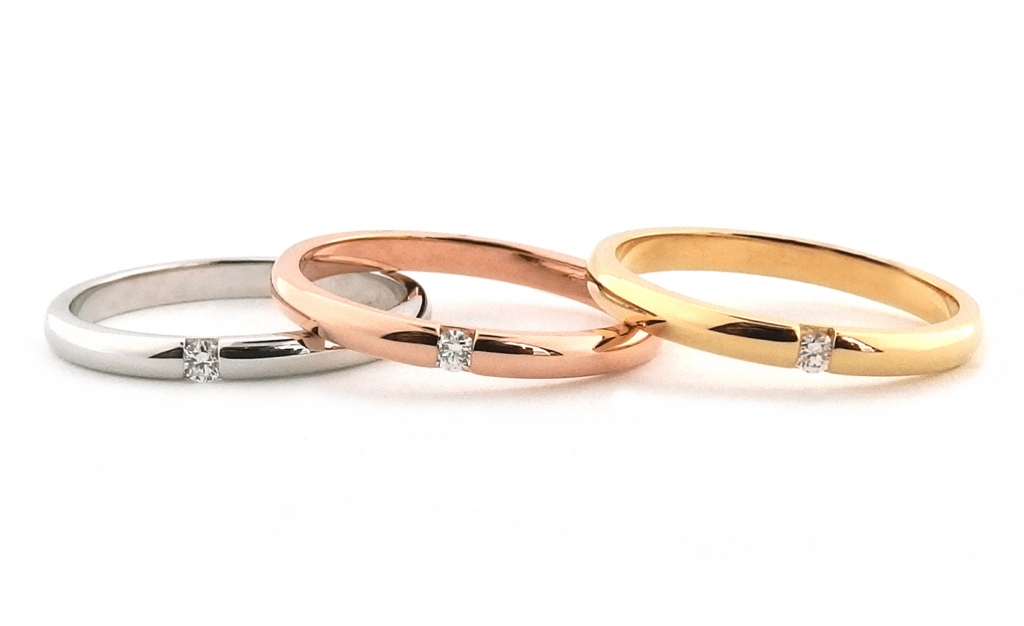 These three rings are perfect for the bride who wants to stack it together or switch it up. They come in 18ct white, rose and yellow gold with an elegant diamond embedded in the band and can be configured in a number of ways to complement your engagement ring.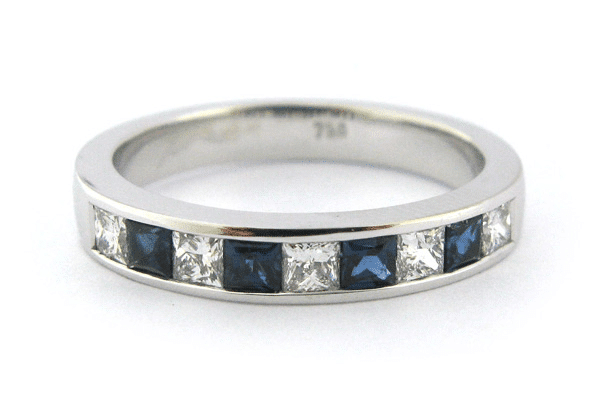 Diamond and Blue Sapphire Eternity Ring
Add a bit of colour to your wedding band with this classic diamond and sapphire eternity ring. The piece features 18ct white gold, channel set with blue sapphires and diamonds.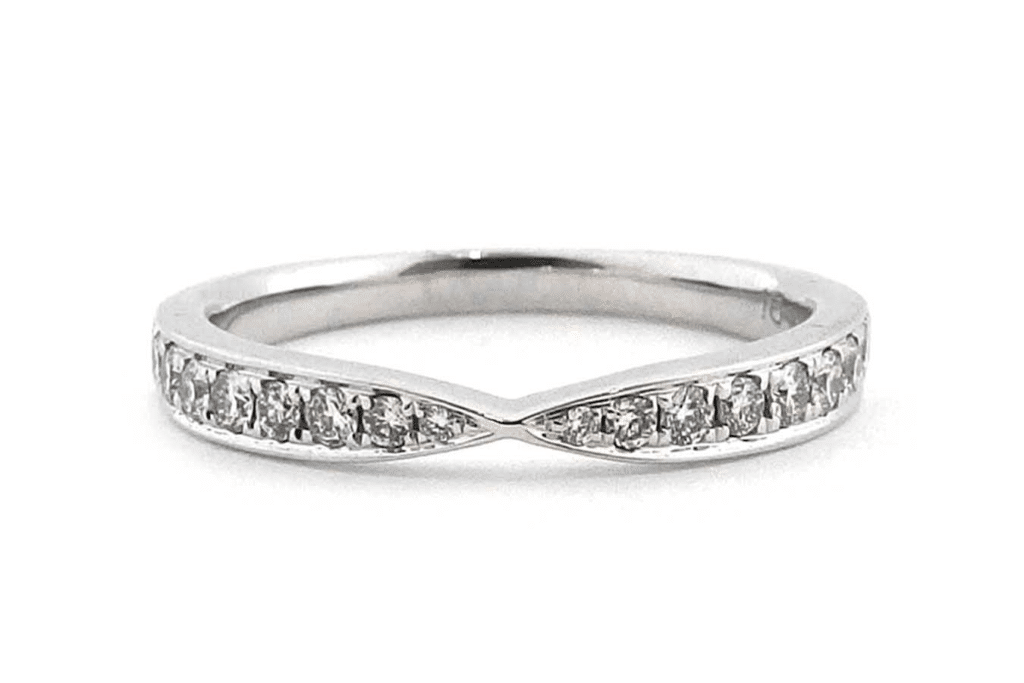 For a wedding ring that will nestle snugly around your engagement ring, we recommend this Fitted Wedding Band with Graduated Bead Set Diamonds. Simple and subtle, this elegant piece of jewellery hits all the right marks.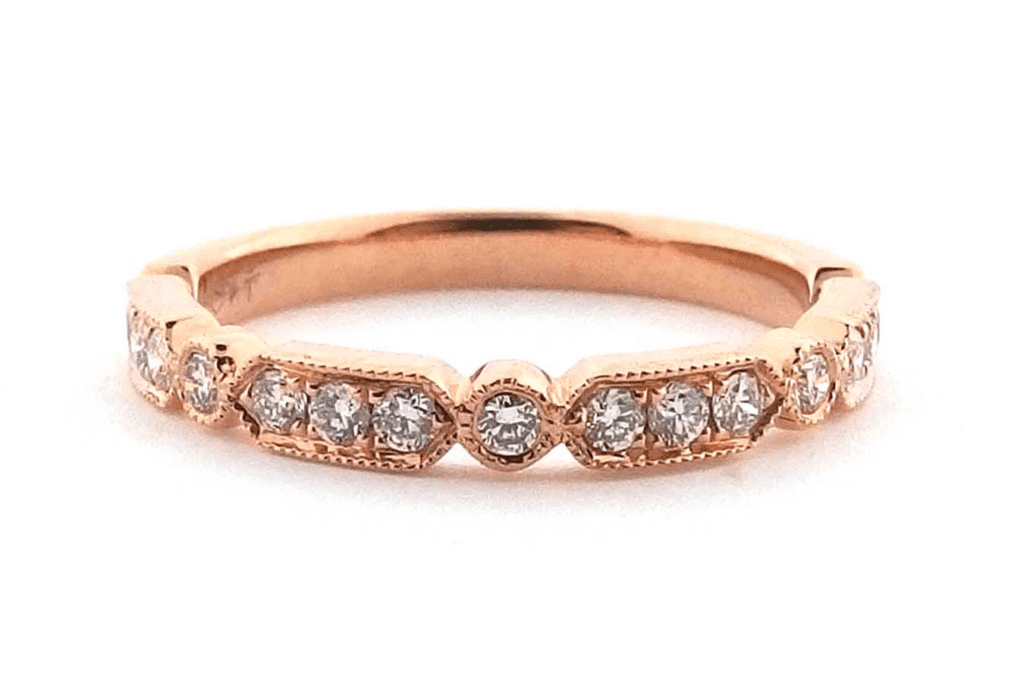 If you're looking for something with a warmer tone, you can go past this Rose Gold Ring. Designed in an Art Deco style and featuring diamonds around the band, it conveys old-school glamour and class.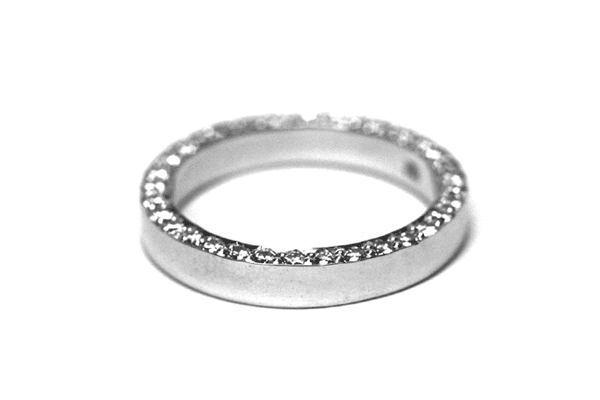 Wedding Ring with Diamonds Set On The Edge
For a ring that looks a little more like your traditional wedding band, go for this 18ct white gold handmade ladies wedding band. The secret surprise however, is the line of bead-set diamonds on the side of the band, which add a secret sparkle.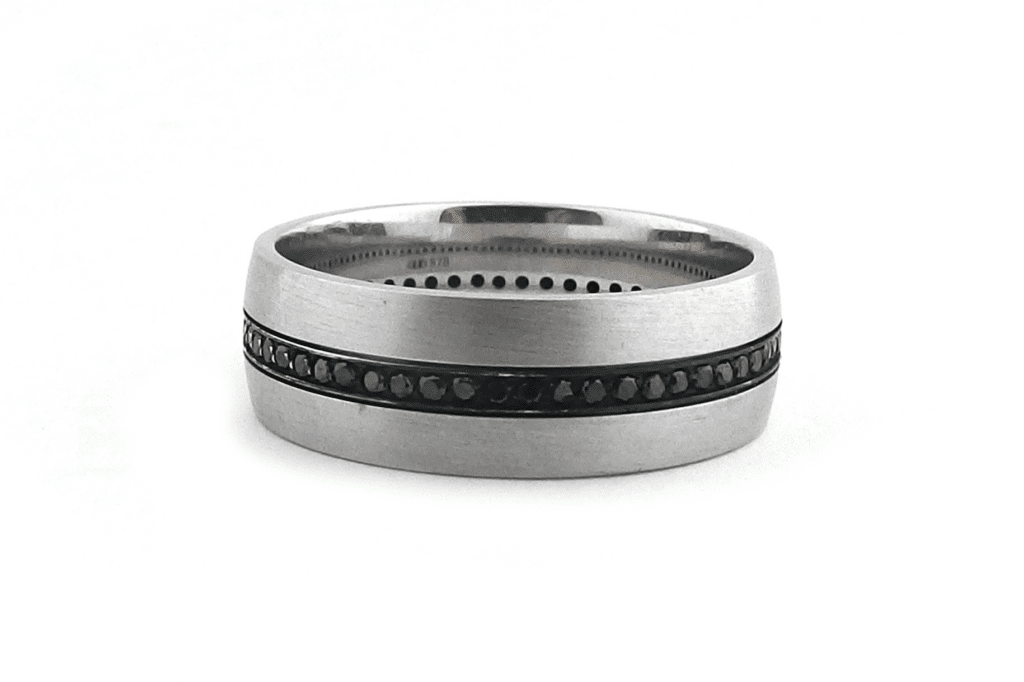 Stylish wedding bands aren't just for the ladies either. Men who want to show a little edge will love this ring which features a band of black diamonds. It's sleek, sexy and oh so cool.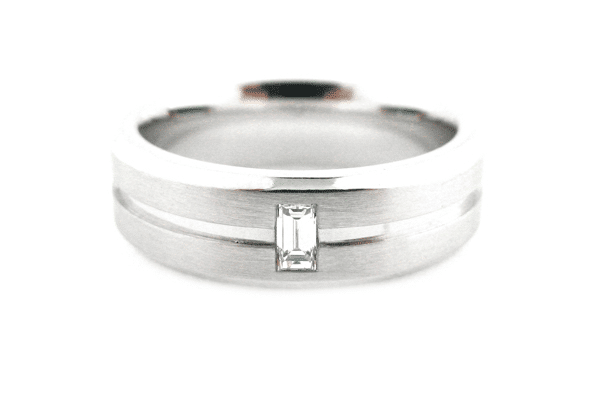 Men who are just a little bit jealous of the traditional engagement ring will be huge fans of this white gold wedding band. Featuring a baguette diamond in the middle, it's a strong and bold look for the man who knows what he wants.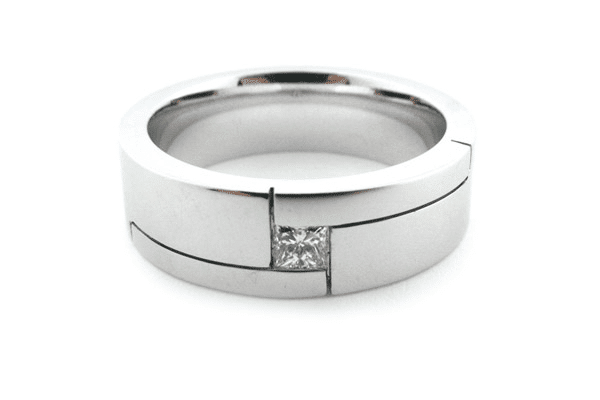 Men's Ring with a Princess Cut Diamond
For a ring with clear geometrical lines and a clean and polished finish, we recommend this 18ct white gold men's wedding band. Featuring a princess-cut diamond in the centre, it's surrounded by edged lines that give it tiny touches of detail to catch the eye of any onlooker.
Looking for the perfect wedding ring? Browse our range of stunning wedding bands for men and women or visit us in store to find the right one for you!