There are endless options for women's wedding rings, but for men the search for something truly distinctive can be a challenging process. When designing our selection of men's wedding bands in Sydney we focus on simplicity, style and often a flash of quality diamonds. Could one of these unique designs be right for you or your beloved?
A single diamond ring design
Simplicity certainly doesn't need to mean the absence of interest. Smooth perpendicular lines intersect at a stunning single princess cut diamond in this bold design. It's a style that suits everyday wear while holding special significance, particularly if matched with a corresponding princess cut diamond for the other spouse's wedding band design.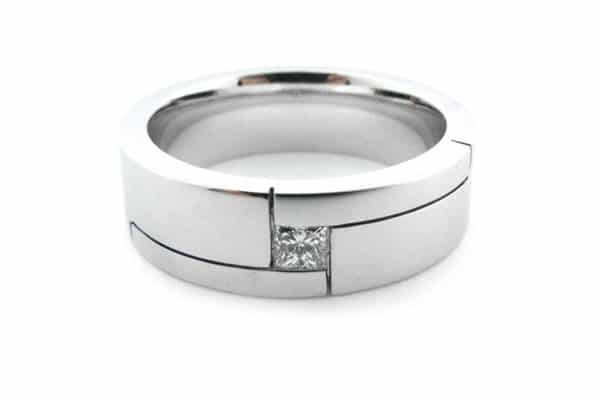 A wedding band with black diamond edging
Male wedding rings with diamonds can easily look over the top. Our designer has set black diamonds along the edge of this wedding band for a design that feels sleek yet incredibly special. The dark glitter of black diamonds contrast strikingly against brushed white gold for a result that is carbon-fibre-cool.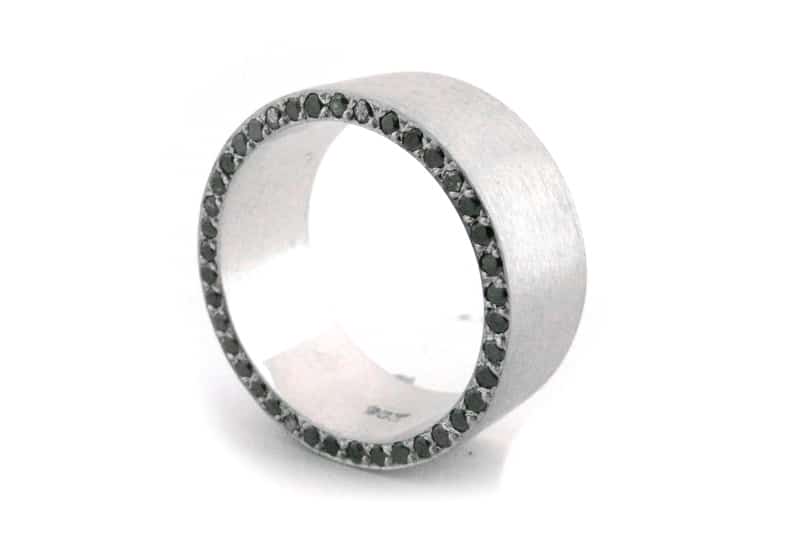 A wedding band with text and diamonds
If you have a message or name to wear proudly on your wedding finger, we can custom design affordable men's wedding rings with your choice of words, either with engraving or with raised text such as in this distinguished design. Letters can be interspersed with bezel set diamonds for a balanced and bright design.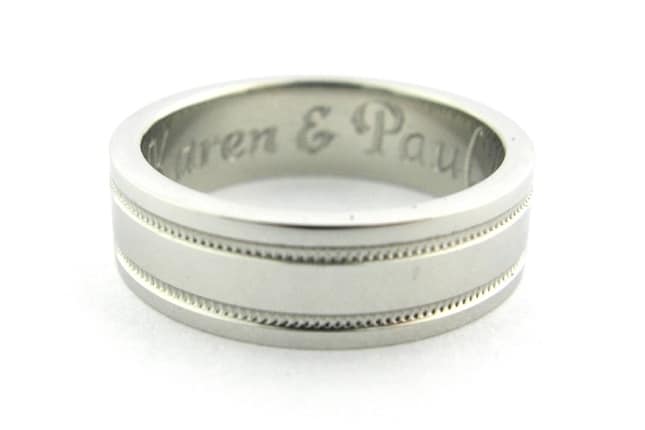 A three tone gold men's wedding ring
Don't want diamonds? That doesn't mean you need to have a dull wedding band. You can still have a distinctive and bright ring using a blend of different metal tones. This ring brings together warm and cool tones in gold for a highly dynamic effect that looks spectacular in any light. The lines are distinctive, yet united together with a smooth brushed finish.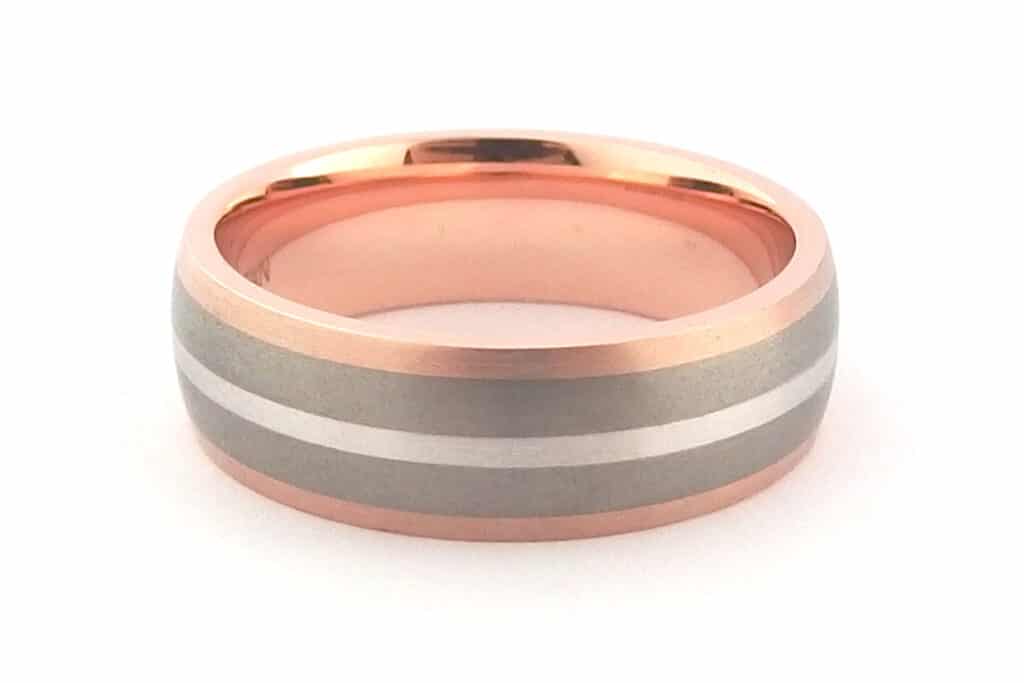 A minimalist band with a yellow gold sleeve
This one's for the gent with understated style who still wants to wear something special to symbolise his love. On the outside of the band, you see modern, minimal brushed white gold. On the inside, the warm glow of yellow gold that stays beautifully polished as it's worn through the years. It's a timeless style that will look as good in decades as it does now.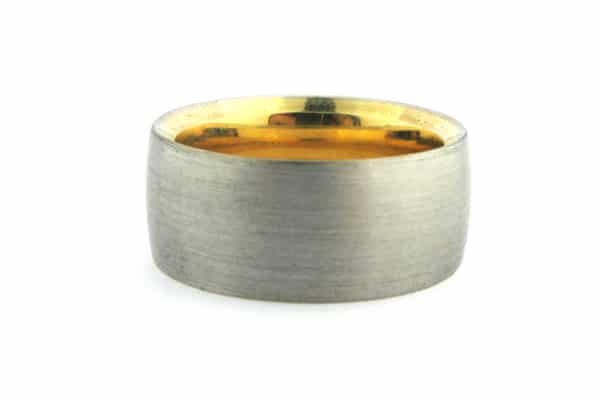 Our jewellers have so many options for men's wedding bands, so explore MAX Diamond's selection of hand crafted men's wedding bands in Sydney at our Castlereagh Street showroom today or speak with us about custom ring design.