As any stylish man knows, when it comes to your wardrobe, it's the little details that count. These days, most of us just throw on a shirt and rush off to work. Paired with a well-cut suit, the right tie, watch, and belt can create an impactful look that makes you stand out from the crowd. However, for special occasions or those days when you want to impress, a smart pair of cuff links can elevate your look. But what is the correct way to wear cuff links? Here are a few tips to add variety and elegance to your style.
Wear the right shirt
Firstly, make sure you're wearing the right shirt. Cuff links are usually worn with double cuff/French cuff dress shirts. These shirts don't have any buttons at all so your cuff link is securing four layers of fabric, resulting in a more formal look. If you're looking for something a bit more casual, you can also wear cuff links with single cuff shirts. Are shirts with buttons appropriate? How to put on cuff links with buttons? Generally, you cannot wear cuff links with buttons. Cuff links are used in place of buttons to close your sleeves. So, if you're wearing shirts with buttons on, you need to get a special kind of cuff link that clips around the actual button.
Can women wear cuff links? When paired with the appropriate attire, definitely, yes! In business setup and the workplace, or for special events, cuff links are sophisticated accessories for both men and women.
Know your cuff links
In addition to different colours and materials, each cuff link will have different shapes and structures. Most cuffs will generally fasten similarly, but knowing the different types of cuff links will make it easier to filter your preferences the next time you buy a new pair. Here are the different types:
Bullet Back
Whale Back
Chain Link
Fixed Back / Double-sided
Silk Knots
Stud & Button
Locking
Putting on your cuff links
How do you put cuff links on? It might seem tricky and time-consuming, but once you learn how, putting on your cuff links can be as simple as fastening your buttons. Just remember these four steps:
Upon wearing your shirt, fold back one cuff.
Push the cuff link closure through the two panels on the outside of your wrist (so the cuff link is facing outwards).
Continue to push the closure through the two panels on the inside of your wrist.
Fasten the cuff link!
Choose the right cuff links for the occasion
Now that you know how to put on your cuff links like an expert, it's time to incorporate them into your outfit. Smarten up your look with our top recommendations:
To the Office – Choose brushed rectangular cuff links to match your favorite business attire or the smart casual getup.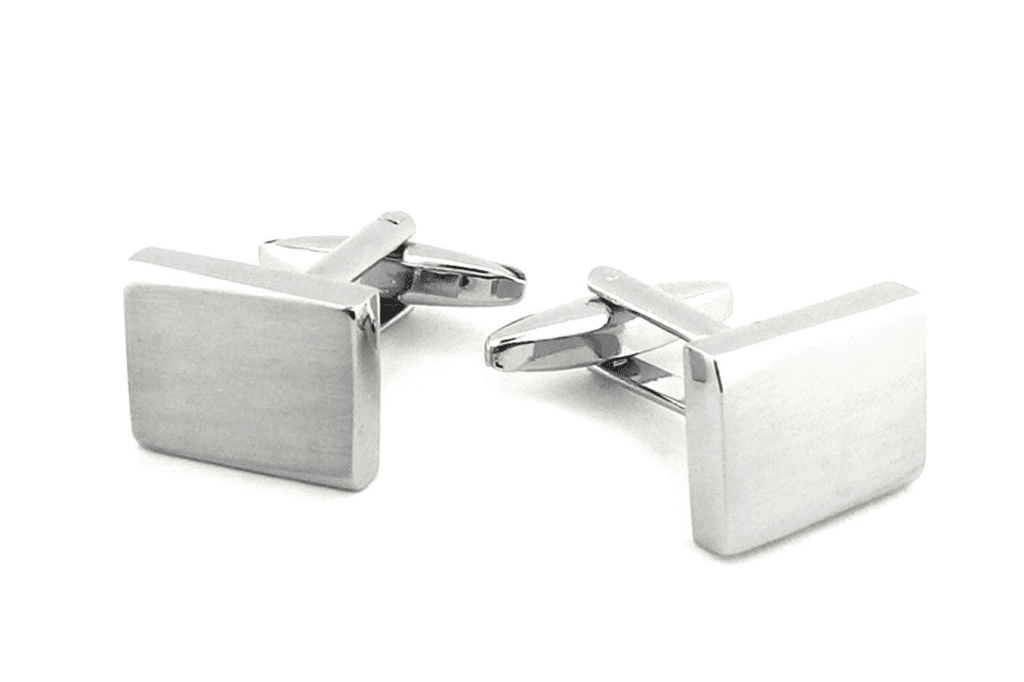 To a Black-Tie Event – Try our rhodium and black cuff links with bolt detail to give your aura a more refined look.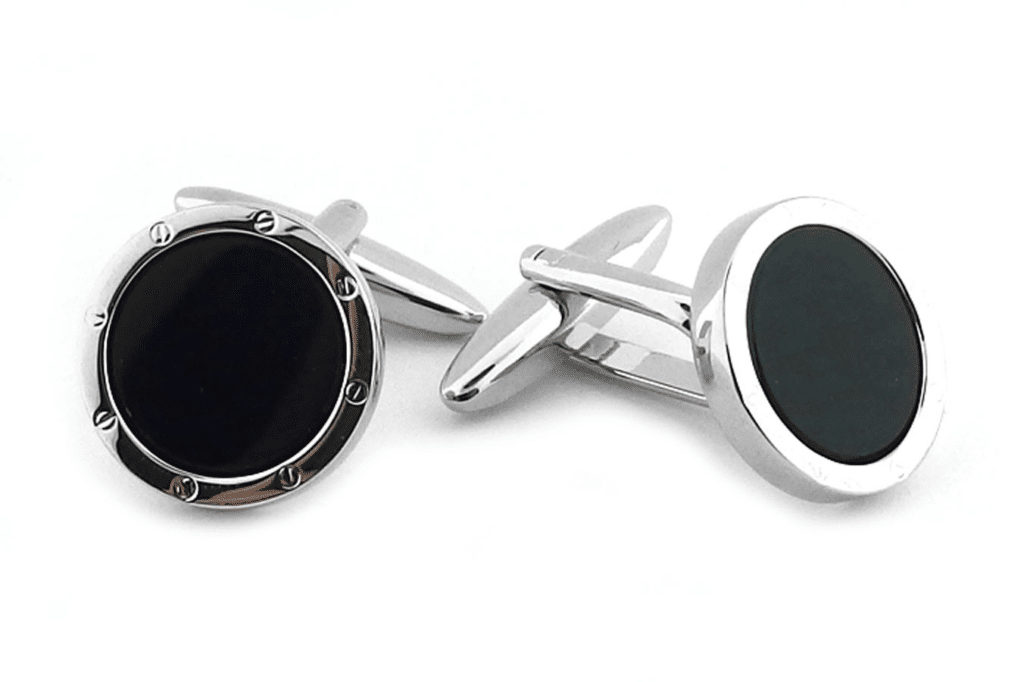 To a Wedding – Make your special occasion truly worth remembering by adding rose gold and black cuff links to your outfit lineup.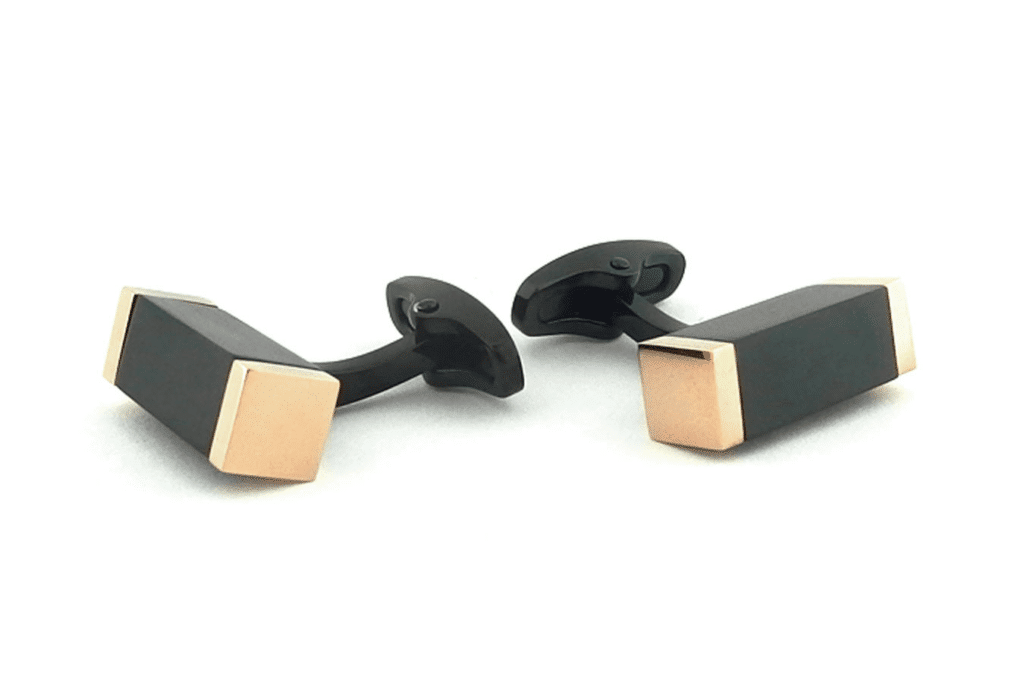 To a Casual Affair – Our cat's eye sterling silver cuff link will make any casual day more inviting.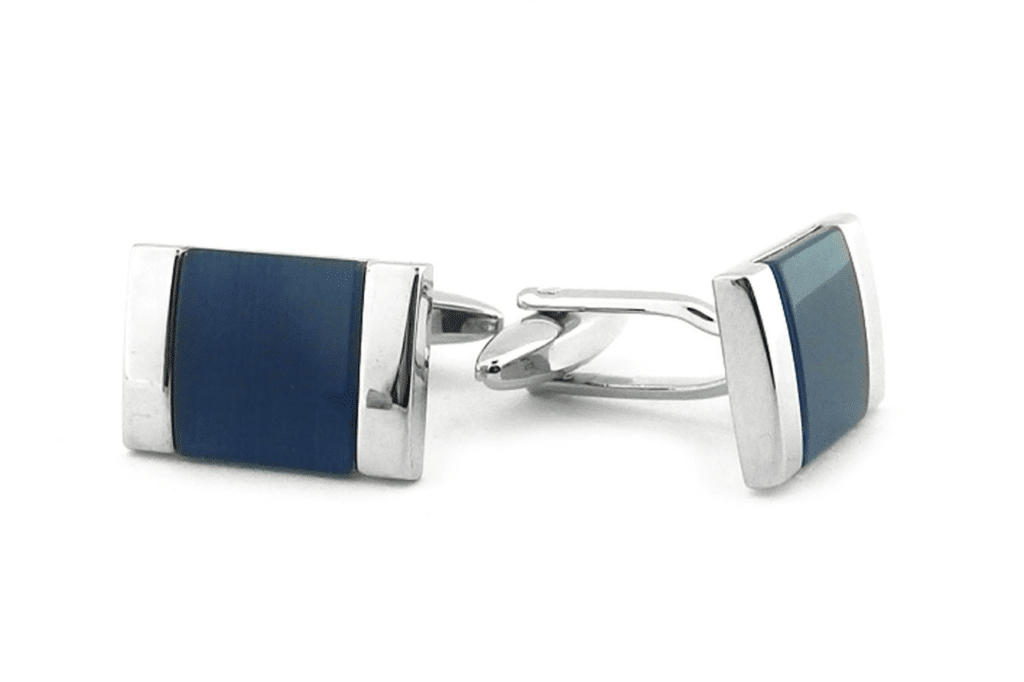 The subtle yet elegant nature of cuff links will always be a go-to accessory of refinement. Browse through a wide array of cuff links to match the outfit for any occasion. Get in touch with the team at Max Diamonds today for further advice on different ways to wear cuff links or other enquiries you may have.