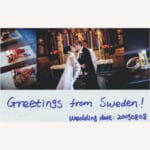 Thanks for making the beautiful rings and fantastic service which gives us happiness everyday.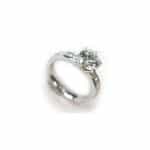 Just thought I would send you a note on the cusp of my upcoming wedding. For the past six months, since I proposed to my future wife, I have marvelled at our ring and received so much positive affirmation on its quality from everyone – even passers-by who constantly remark on how fantastic the ring looks. My fiancée is beaming from ear to ear and I feel very humble right now. I will recommend you at any given opportunity. It was luck that I found you; maybe with a little divine intervention.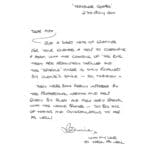 Just a short note of gratitude for your kindness and help to Clementine and Adam with the choosing of 'The Ring'. They are absolutely thrilled and the 'sparkle finger' is only rivalled by Clemie's smile -so thank you. They were both really impressed by the professional warmth and help given by Alex and felt very special with the whole process-so big hug of thanks and congratulations to her as well.